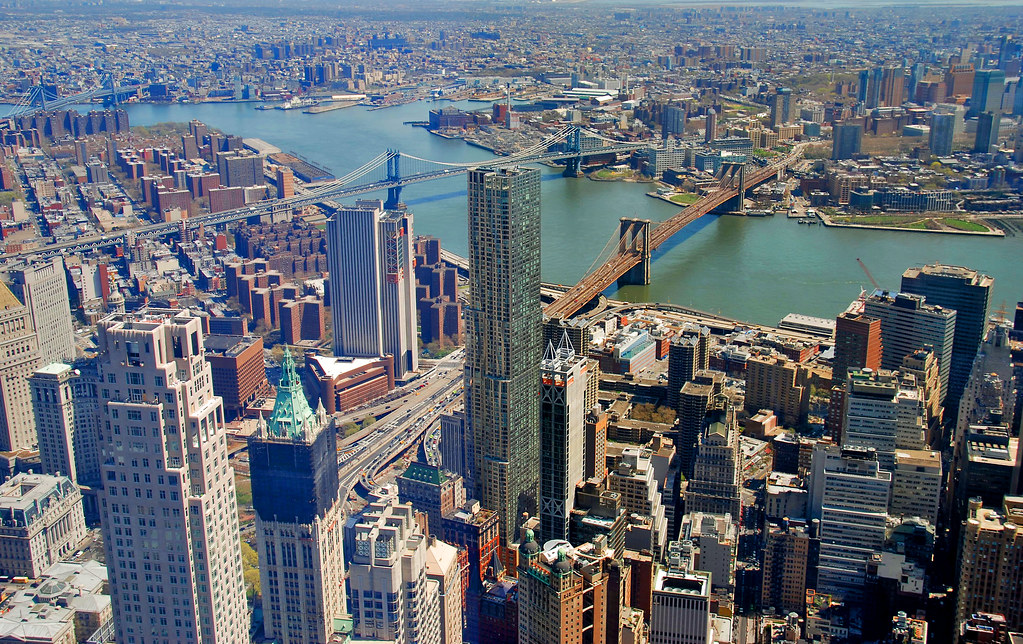 Millions visit New York every year for a chance to catch a glimpse of the world-famous views of New York City, its world-renowned architecture, and breathtaking skyline. This list of best Observation Decks in New York will show you exactly how to see New York in a way you couldn't have imagined.
Which New York Observatory is Best?
The Empire State Building
You can't talk about the best viewpoints in NYC without mentioning the sought-after Empire State Building, located at 20 W 34th St, New York. There's two observation decks, located on the 86th floor and 102nd floor, respectively. The main deck is located on the 86th floor and provides exquisite 360-degree panoramic views of the city from an open-air observation deck. From the deck, you will get great views of the One World Trade Center, Chrysler Building, Rockefeller Plaza Center, Times Square and the Brooklyn Bridge.
Hight: 381m
Price: $44 for the 86th floor and $77 for 102nd floor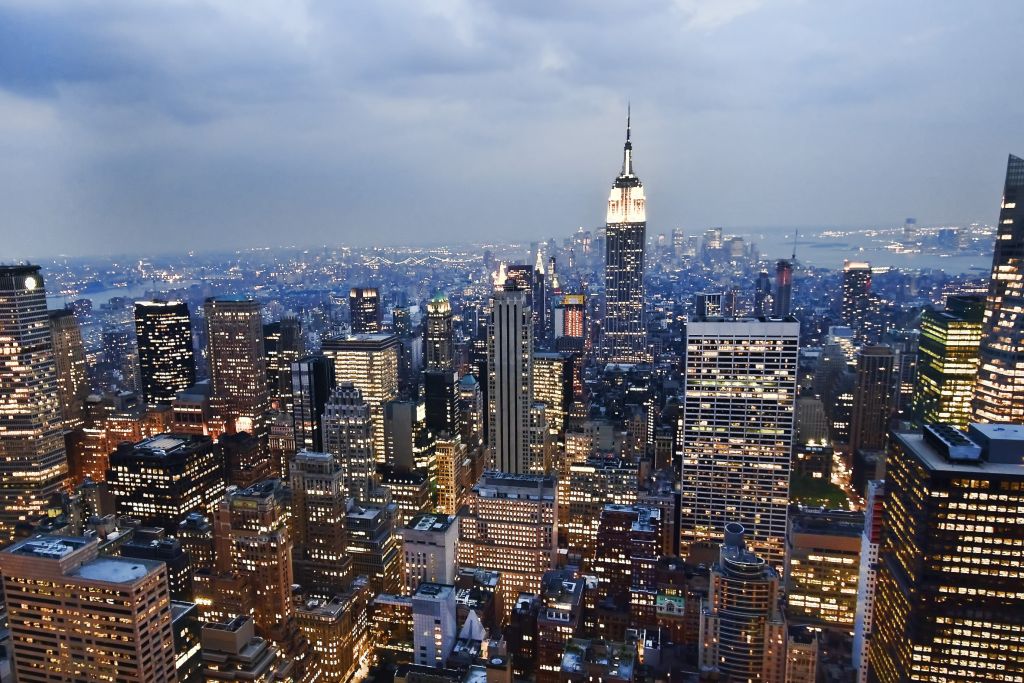 Edge NYC
Opened in 2020, Edge boasts fresh, unique views from the vantage point of Hudson Yards on the far western edge of Manhattan. The "Edge" is located on the 100th floor of the 30 Hudson Yards skyscraper, officially making it the highest outdoor observation deck in the Western Hemisphere at 336m.
Hight: 336m
Price: $55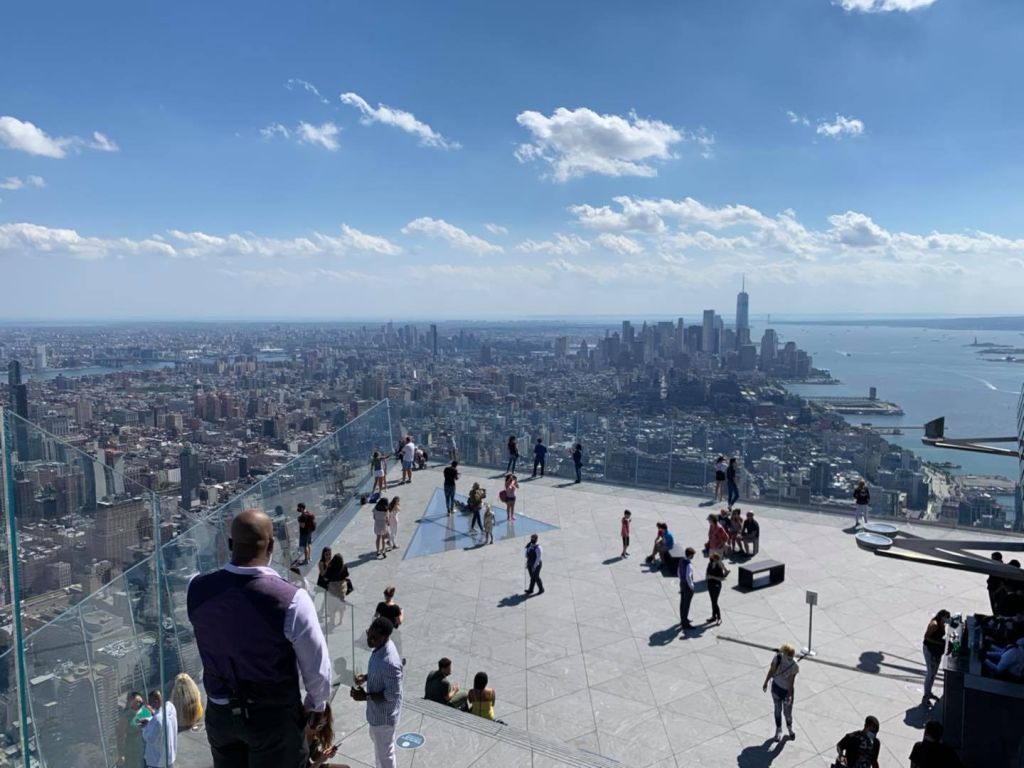 Rockefeller Center Observation Deck
Nestled at the height of 30 Rockefeller Plaza, Top of the Rock's three levels of indoor and outdoor observation decks deliver spectacular, unobstructed views of the city skyline. Located on the 70th floor above Rockefeller Center, decks offer epic views of downtown Manhattan.
Hight: 259m
Price: $40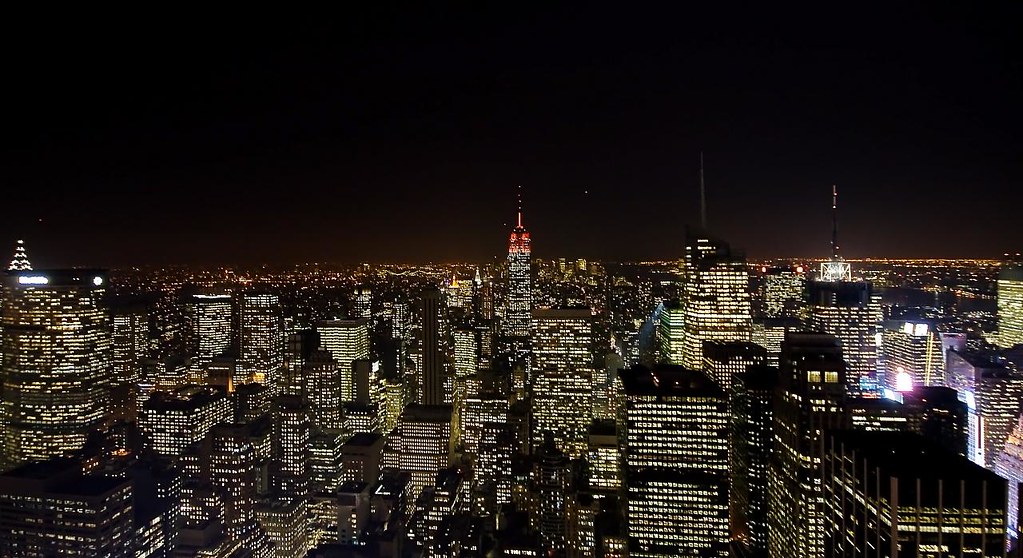 One World Observatory
One World Observatory is the tallest building in the Western Hemisphere, at 546 (to tip) meters. It is located where the World Trade Center used to be. The One World Observatory offers 360-degree vantage point views stretching as far as the Statue of Liberty, Brooklyn Bridge and Upper New York Bay.
Hight: 381m
Price: $53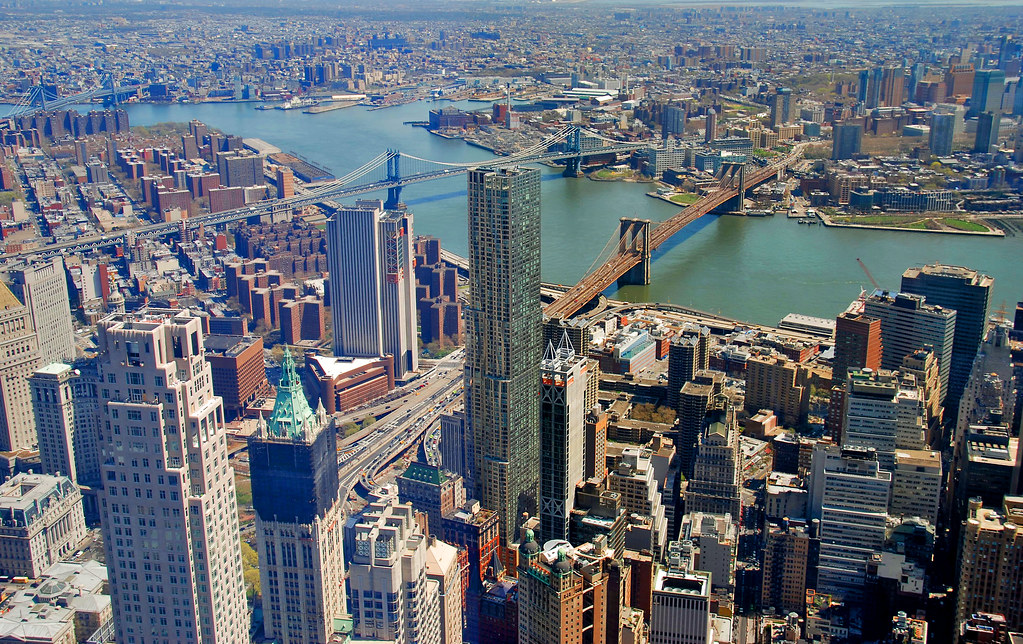 The Roosevelt Island Tramway
The Roosevelt Island Tramway provides the most modern aerial tramway in the world, running every 7-15 minutes from 59th Street and Second Avenue. The trip only takes around 4 minutes and costs only $4 with a Metro Card.