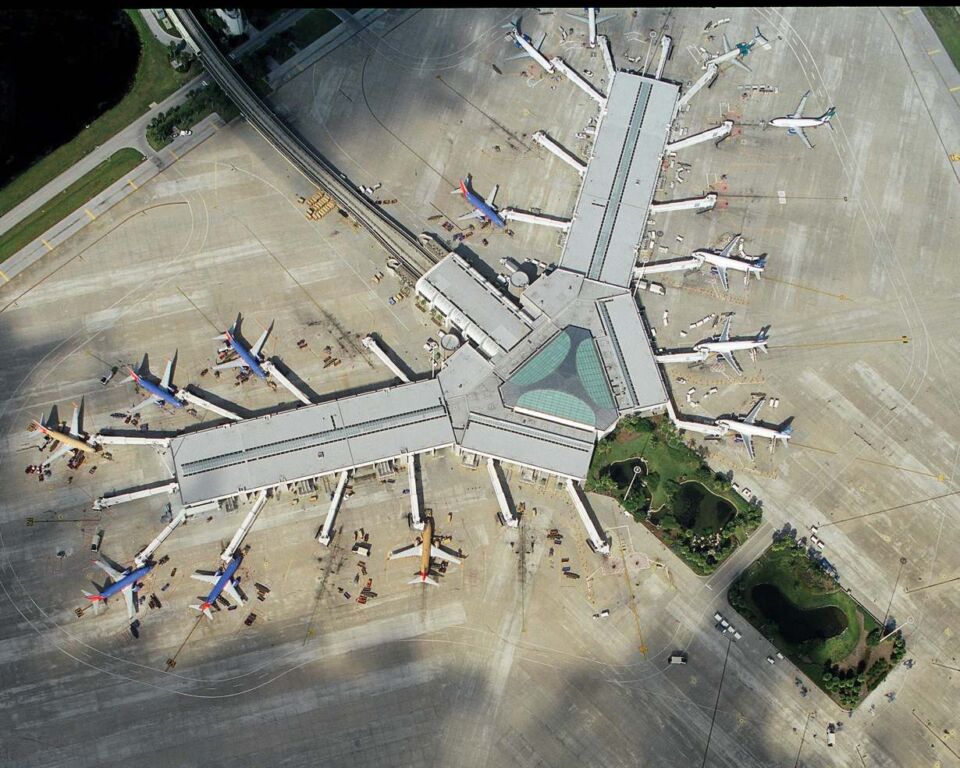 Orlando International Airport's South Terminal Complex (STC) creates an unforgettable travel experience. Through a combination of passenger-centered designs and state-of-the-art technology systems and enhancements, the STC is built to improve travel efficiency, uphold passenger safety, and excite the imagination. The first LEED®v4 airport campus, the complex will make MCO — already a world-class, global gateway to the most-visited destination in the U.S. — also one of the most innovative airports in the nation. The new terminal features dozens of technology systems that both support the building and its functionality, while expediting the passenger process.
Innovation Highlights
100% automated screening lanes in TSA checkpoint.
100% facial recognition for international arrival and departures.
A State-of-the-art Radio Frequency Identification Technology (RFID) Tote Baggage Handling System for efficient tracking and expedited luggage collection.
Virtual Ramp Control Systems that precisely display aircraft operations on video walls, providing controllers with full, unobstructed visibility of airfield traffic.
Large-scale interactive digital media as part of an imaginative visual experience, designed with The Orlando Experience® in mind.
One of the first North American airports to install a Passive Optical Network (PON), utilizing fiber-optic technology to create a high-speed, future-proofed, energy-efficient IT system.
The first fully integrated, multi-modal airport terminal in the U.S. for rail-air-ground transportation.
"A main goal of our construction of the facility was to develop an enhanced technological infrastructure that meets the demands of today's traveling public," said Davin Ruohomaki, Senior Director of Construction & Engineering for the Greater Orlando Aviation Authority. "This winning technology lets us advance our own systems as we improve the customer experience. This terminal elevates Orlando International Airport's offerings in terms of passenger engagement and processing capabilities."
"Experience the thrill of Orlando as soon as you arrive at Terminal C," said Gregory Spence, Project Manager at Burns Engineering. "Our team was honored to bring to life Greater Orlando Aviation Authority's vision for a truly extraordinary passenger experience. The result is definitely not your typical airport terminal. State-of-the-art technologies will ease the travelers' journey, entertaining from start to finish."