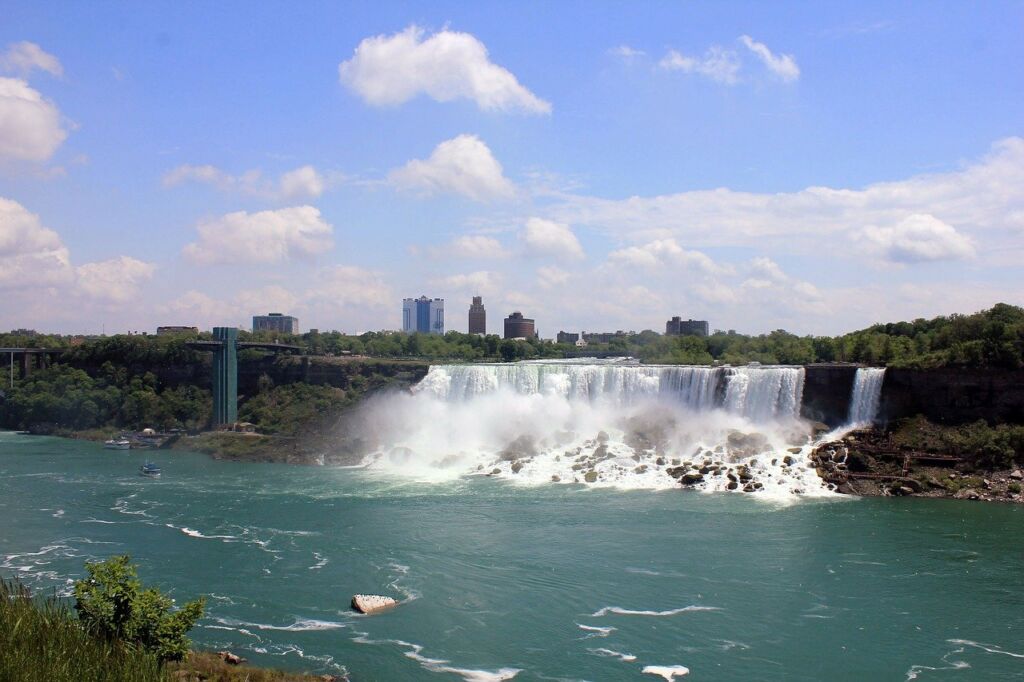 Cambria Hotels continues to expand around the country with the official start of construction on the Cambria Hotel Niagara Falls. This is the fourth hotel to break ground in Q4 2021 and tops off a year of growth across the brand with new openings in popular cities like Louisville, Orlando, and Napa Valley, as well as an additional hotel in Nashville, and a fifth hotel in Washington, D.C. The 120-room hotel is expected to open in the Spring of 2023. Representatives from Choice Hotels, franchisee and developer Plati Niagara Inc., and local dignitaries attended the groundbreaking to commemorate the occasion.
Located at 311 Rainbow Blvd. in downtown Niagara Falls, New York, the hotel will be two blocks from the world-famous Niagara Falls State Park, which welcomes over eight million visitors annually. Guests will be able to take advantage of popular tourist attractions like the Maid of the Mist boat tour or get closer to the Falls by descending into the Niagara Gorge at the Cave of the Winds. Future guests also will be able to visit the nearby Robert Moses Niagara Power Plant to see how the Falls serves as a hydroelectric power source.
The Cambria Hotel Niagara Falls will feature upscale amenities and approachable indulgences that appeal to modern travelers, including:
– Indoor and outdoor spaces for relaxation and productive work.
– Locally inspired design and décor, reflecting the unique personality and rich history of the surrounding area.
– Contemporary and sophisticated guest rooms, complete with design forward fixtures, abundant lighting and plush bedding.
– Immersive, spa-style bathrooms with Bluetooth mirrors.
– Bar and restaurant featuring freshly made food, local craft beers on tap, wine and specialty cocktails, as well as to-go options.
– Multi-function meeting and event spaces.
– State-of-the-art fitness center.
The Cambria Hotel Niagara Falls will be developed by Plati Niagara Inc., which also owns a Quality Inn in Niagara Falls. There are currently almost 60 Cambria hotels open across the U.S. in popular cities such as Chicago, Los Angeles, New York, New Orleans, and Phoenix, with over 70 hotels in the pipeline.