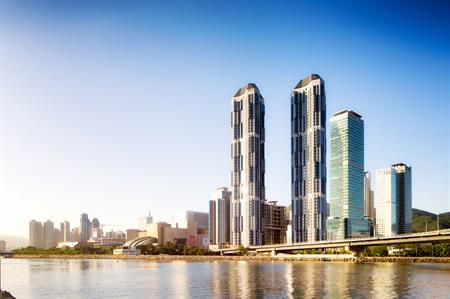 Busan, South Korea's second-biggest city, offers a diverse range of cultural activities, from hosting Asia's largest international movie festival to serving locally sourced delicacies. Being the famous tourist destination that it is, Busan is increasingly known as a prominent incentive tourism destination for trips associated with the meetings, incentives, conferences, and exhibitions (MICE) sector.
On October 8, 2021, South Korea signed a travel bubble deal with Singapore, the country's second following a similar arrangement with Saipan. Beginning November 5, 2021, individuals who have been vaccinated will be able to travel freely without being quarantined.
Their COVID-19 vaccination cards will be acknowledged as well. Singapore was ranked 12th in the number of yearly visitors to Korea, with around 200,000 individuals visiting each year, according to the International Tourism Department of the Ministry of Culture. Countries like Singapore and Indonesia used to have a significant demand for Korean tourism, particularly during winter.
The tourists who tested negative on a polymerase chain reaction (PCR) test were allowed to travel freely throughout the country without isolation. This set of tourists included a group of representatives and journalists from the Singapore Tourism Board. They were allowed to explore important tourist destinations in the greater Seoul region and Busan. Korea also inked an extra agreement with the Singapore Tourism Board, agreeing to collaborate in boosting tourism between the two nations.
New tourist attractions in Busan
Busan, sometimes known as the "City of Tomorrow," is a South Korean hidden treasure. It is a hotspot for wonderful beaches, intriguing food, religious sites, and spectacular cliffs for daring trekking or walking through the colorful lanes of a World Heritage hamlet.
In essence, you'll encounter a one-of-a-kind atmosphere in regards to the historical and cultural mixture, since the city possesses historical places and its own unique culture resulting from embracing diverse culture within and outside of the region more than any other place in Korea. Busan has a rich and diverse cultural history and a hospitable populace.
The newest observatory in Busan, Busan X The Sky, offers an incredible view of Busan's ocean, skyline, and mountains. Busan X The Sky is located on the 98th to 100th floor of the brand new LCT Landmark Tower, which is the second largest building in Korea after Seoul's Lotter World Tower. The tall tower stands at 412m and has 101 floors at a prime spot in Haeundae Beach.
The observatory allows you to capture the best photos of breathtaking city views in both daytime and nighttime as it provides a whole different side of Busan depending on what time you visit there. The Haeundae LCT Tower also features an urban entertainment complex including a shopping mall, sauna, water park, etc. On the 99th floor, you will encounter the world's highest Starbucks to fill you up with caffeine.
The Osiria Tourist Complex in Gijang-gun is Busan's mega project to develop a 366 million square meters complex with a giant theme park. The word 'Osiria' is originated from a combination of 'Orangdae' park, where you can enjoy the spectacular ocean view while walking along the waterfront trail, and 'Sirangdae,' which has the best scenic spot of the seashore's rocks in Gijang's history. The tourist complex has emerged as Busan's major destination to visit, aiming to become a four-season complex marine leisure city with accommodation, leisure, shopping, and theme park facilities.
The budding complex continues to introduce a wide variety of attractions. A lot of tourists visit Lotte Premium Outlets, the Busan National Science Museum, Hilton Busan, Ananti Cove, and IKEA located in the tourist complex every weekend. The opening of Lotte World Adventure Busan is also scheduled for 2022 according to the Busan Metropolitan Government. Furthermore, Aqua World as another key part facility of the tourist complex, which features the aquarium and underwater hotel, plans to greet its customers in 2023. Banyan Tree Busan, the high-class 41,280 square meters hotel and resort, will open in 2024.
The Osiria Tourist Complex is breathing new life into Busan tourism. One of the latest attractions, 'Skyline Luge Busan' opened in July 2021. The track of 2.4 km consisting of banked corners, tunnels, and dippers will offer luge riders an unforgettable thrilling experience. Cameras built-in along the track will also take photos of your journey down the course for your souvenir with extra charge. This also can be one of the adventurous outdoor team-building activities you organize.