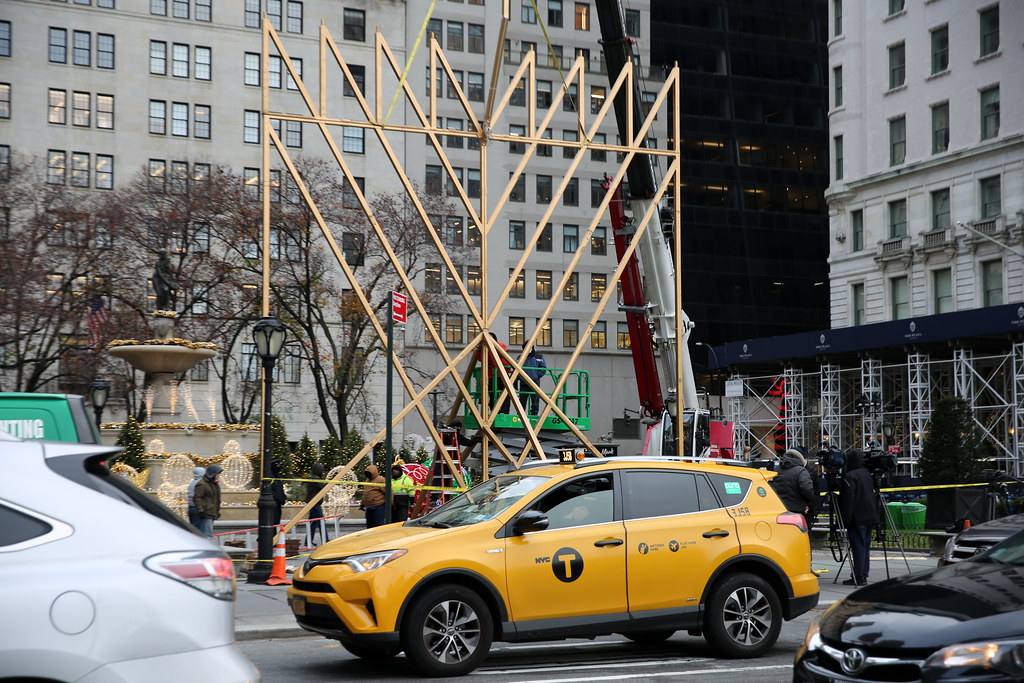 Hanukkah is an eight-day festival celebrated by people who practice the Jewish faith all around the world. Although Jewish communities exist all over the world, some counties and cities have larger and more festive celebrations than others. Whether you come from a Jewish family or are just curious to learn a new culture, these are some of the best places in the world to celebrate Hanukkah.
Hanukkah is just around the corner and IHG Hotels & Resorts has rounded up popular cities to celebrate Hanukkah around the world.
Cities to Celebrate Hanukkah in Americas
Washington, D.C.
Where to Stay: InterContinental The Willard Washington, D.C. and InterContinental Washington, D.C. – The Wharf
Hanukkah Highlights: The nation's capital is filled with holiday jubilation from The Wharf up to the National Mall where the famous annual National Chanukah Menorah lighting ceremony takes place right across from the White House and kicks off the nation's celebration of Hanukkah.
New York, NY
Where to Stay: Crowne Plaza HY 36 Midtown Manhattan, InterContinental Times Square or voco Times Square South (opening mid-November 2021)
Hanukkah Highlights: NYC houses some of the world's largest Hanukkah menorahs, which are lit for all to see at sundown during the Festival of Lights. The 32-foot-high, 4,000-pound steel menorahs can be found in both Grand Army Plaza in Brooklyn and Grand Army Plaza in Midtown. In addition, you won't want to miss NYC's annual Latke Festival where various participants serve up their unique latke recipes.
Middle East
Tel Aviv, Israel
Where to Stay: InterContinental David Tel Aviv
Hanukkah Highlights: During each of the eight nights of Hanukkah, candle lighting ceremonies and celebratory festivities take place all around Tel Aviv. Check out Gan Ha'atzmaut (Independence Park), overlooking Hilton Beach, to celebrate the first night of Hanukkah with a menorah lighting, plenty of live music, sufganiyot (jelly-filled donuts), and lots of entertaining activities for kids. The Azrielli Tower – Israel's tallest skyscraper – is illuminated during the holiday, as well.
Cities to Celebrate Hanukkah in Europe
Budapest, Hungary
Where to Stay: Crowne Plaza Budapest and InterContinental Budapest
Hanukkah Highlights: Budapest hosts several celebratory events throughout Hanukkah, with the main event being the Quarter6Quarter7 Hanukkah Festival. The festival takes places in Budapest's Jewish quarter and includes lots of dancing, theater performances, movie screenings, street concerts and much more. You can also take part in singing joyous Hanukkah songs and watching the menorah light up.
Paris, France
Where to Stay: Intercontinental Paris – Le Grand and Hotel Indigo Paris – Opera
Hanukkah Highlights: Paris lights the first candle to kickoff Hanukkah celebrations right in front of the famous Eiffel Tower. The menorah is larger-than-life at 30 feet! A concert on the Champs de Mars follows the lighting ceremony to continue celebrating the Festival of Lights.