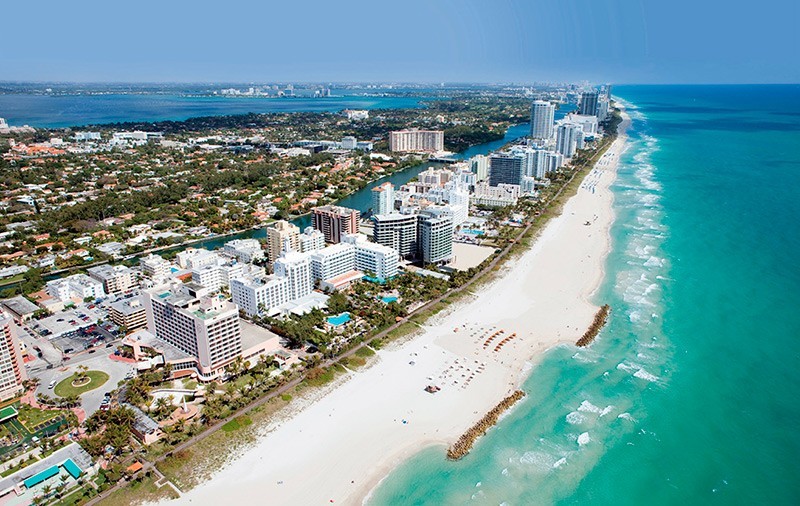 DiamondRock Hospitality Company announced the grand opening of its Margaritaville Beach House Key West following a $3.5 million investment to bring the full Margaritaville experience to life along Key West's largest beach. The rebranded and upgraded resort features Tin Cup Chalice Bar & Chill, a spirited poolside restaurant and bar concept, an expansive retail outlet and popular family-friendly amenities.
The oceanfront resort offers 186 spacious suites, a lagoon-style pool, and lounging hammocks throughout the grounds. Exclusive amenities include poolside entertainment, daily refreshments, a 24- hour fitness center, kids' activities, lawn games, and easy access to beachfront fun. The resort also boasts indoor banquet space and lush, tropical gardens and courtyards, complete with a 1,500-square-foot event Tiki for smaller meetings, intimate weddings, and events.
DiamondRock acquired the property for $94 million in 2015 and converted the Marriott-branded resort to the independent Barbary Beach House Key West in late 2019 following an extensive renovation of the guestrooms and common areas. The Company projects its incremental $3.5 million investment to transform the resort into the Margaritaville Beach House Key West will generate over an 80% return for shareholders. The resort is expected to generate nearly $14 million of EBITDA in 2021.
"We are excited to begin our new relationship with Margaritaville at our Key West resort," said Mark W. Brugger, President and Chief Executive Officer of DiamondRock Hospitality Company. "Margaritaville is synonymous with Key West and a leading leisure hotel brand that we expect will drive incremental demand to our resort and significantly enhance financial performance."