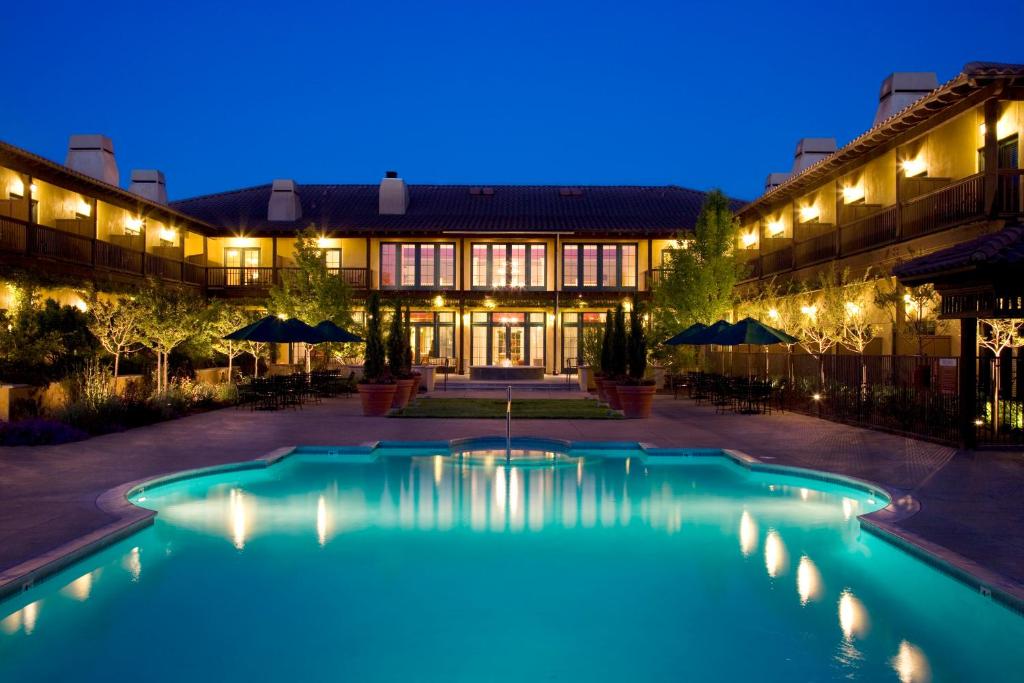 DiamondRock Hospitality Company announced today that it has completed the repositioning of The Lodge at Sonoma and the resort joined Marriott International, Inc.'s Autograph Collection on July 1, 2021.
"The extensive repositioning and subsequent association with the Autograph Collection makes The Lodge at Sonoma one of the premier resorts in Northern California," said Mark W. Brugger, President and Chief Executive Officer of DiamondRock Hospitality Company. "DiamondRock was the first lodging REIT to invest in California's wine country when it acquired The Lodge at Sonoma in 2004 and the resort has been an outstanding investment for the Company. We project our $10 million transformation will generate a return on investment of over 25% and our undepreciated investment basis of approximately $380,000 per key is a fraction of market value and replacement cost. Importantly, the investment also represents another milestone in DiamondRock's strategy to curate a collection of exceptional urban lifestyle and experiential resort hotels. Later this year, we will complete the repositioning of our resort at Vail Mountain in Colorado and our urban lifestyle hotel in the Cherry Creek submarket of Denver as Luxury Collection hotels. In addition, the conversion of the Barbary Beach House Key West to a Margaritaville Resort is underway and we are reviewing several additional repositioning opportunities to enhance expected future growth."
The Lodge at Sonoma, located in the heart of Sonoma, has been transformed into a luxury boutique resort with an intentional design that honors the spirit of Sonoma. The hotel's mission-style architecture was preserved as an homage to Sonoma's Mission San Francisco Solano, while a refreshed front drive features lush landscaping, a striking pergola, and a unique fountain with fire features. Guests are greeted by a warm, open-concept lobby with floor-to-ceiling windows revealing beautiful views of the hills beyond the property. Thoughtful design elements include handwoven Mexican textiles and Native American-influenced artwork, along with a large custom tapestry featuring a historic representation of Sonoma Square's Mission building. Upon arrival, guests receive a personal invitation to the day's events, including a visit to the "Dream Wall" found beneath a 400-year old valley oak tree. Guests can write down their personal dreams and place them in a bottle and over time, the resort will gather this biodegradable paper and add it to the soil that feeds the vineyard and trees on property.
All 182 guest rooms and suites have been redesigned to incorporate the spirit of Sonoma, most notably the intimate cottages which feature private outdoor soaking tubs and fireplaces where guests can unwind while taking in the beauty of the resort's natural surroundings. The resort's Raindance Spa has been previously ranked among the Top 10 resort spas in the United States.