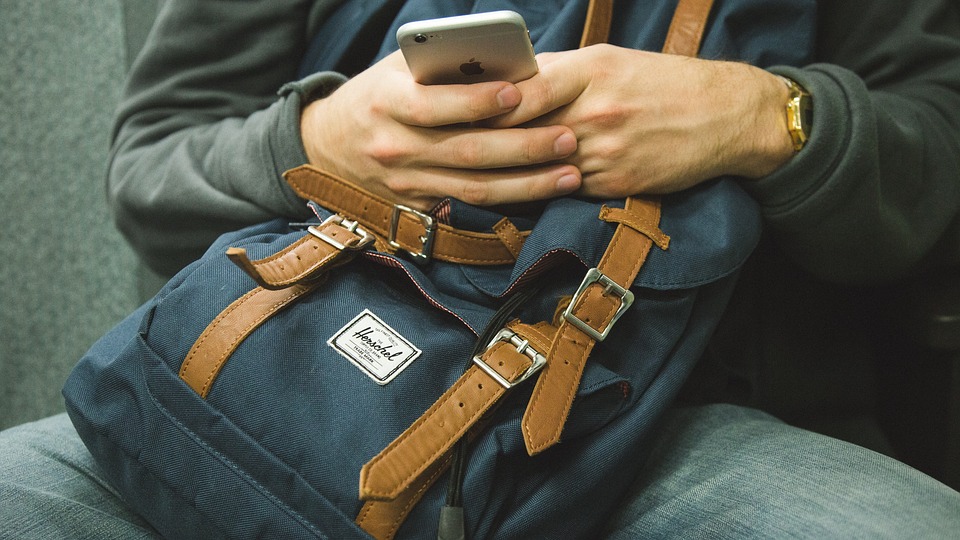 Personally, I hope the future holds at least one sunny holiday for me and my family on the beautiful beaches of Sarasota, Florida—our favorite vacation spot—and I know I'm not alone. The last two years have been a roller-coaster for most people around the world. With vaccines and digital health passports now making the rounds, we can finally begin looking forward to new adventures, both near and far.
Fortunately, Amadeus data tells us that things are looking up. From Costa Rica to Cape Town, travel bookings are on the rise, and the data reveals some interesting patterns.
Along with a team of industry experts, we've sifted through these patterns and identified six trends that we think will shake up the travel space in 2022 and beyond.
1. Savoring the now
The old adage "trip of a lifetime" has never been more appropriate
Forced to sit at home for months on end, we've all had some time to reflect on what matters most.
Now that we can travel again, many of us realize that there's no time like the present to make that trip of a lifetime. Whether the dream is to finally sail around the world or take that long-haul trip to visit relatives on another continent, in 2022 many people will finally book those meaningful, once-in-a-lifetime trips.
Amadeus is seeing substantial increases in searches for travel to epic destinations or experiences. Searches for Tanzania—where travelers can see the Big Five in the wild—are up by 36%. Bookings to the Peruvian cities of Lima and Cusco, near Machu Pichu, are up by nearly 50%, and flights to Petra in Jordan—of Indiana Jones fame—are up by 22%. All of these signs suggest this trend will continue to grow, with the Indian Ocean islands and even Antarctica showing increased demand for travel.
We're not alone in seeing this trend. Research by Unforgettable Travel done during the height of the pandemic, found that the most popular destinations were once in a lifetime experiences, like hiking to the Mount Everest base camp in Nepal.
Traveler takeaway: Caught up in the urge to live in the moment, travelers are making their travel dreams come true: whether they're staying close to home and biking across the country or visiting iconic places in far-flung destinations.
2. Friendcations
Smiles, memories, adventures created with friends = priceless
For years now, researchers have been saying that strong social relationships are the key to happiness. If we didn't know that before 2020, we know it now. The past couple of years would have been infinitely harder without Zoom, Microsoft Teams, FaceTime and WhatsApp, but they are no substitutes for being able to see friends in real life. So, no surprise that 2022 is gearing up to be the year of grand in-person reunions.
#Friendcations and group holidays to see those we love are on the rise, both close to home and abroad. The UK saw an explosion in large group holidays being booked after restrictions were relaxed: Big Cottages, reported a 600% rise in bookings for groups of over 20 people.
Amadeus data backs up this trend. Searches for travel to Cancun, Mexico, and Cartagena, Colombia – both popular destination for groups of friends – have more than doubled year-on-year, and Hawaii has seen a similar spike in interest. Meanwhile, searches for Las Vegas trips are up 61%, and in Europe, Barcelona and Ibiza have seen healthy double-digit increases.
We expect to see the growth of group trips continue among friends throughout 2022.
Traveler Takeaway: If the pandemic has shown us anything it's the importance of friendship and that real-life hugs are the secret to happiness. With new technologies making group travel even easier—like Amadeus Traveler ID which provides automatic identification and COVID-19 document verification at any travel checkpoint—group travel is going to feel safer and easier. Now is the time to re-kindle relationships with a hard-earned friendcation.
3. Active Ecotourism
Actions speak louder than words; our focus shifts to activity-based ecotourism
Wanderlusters around the world are trying to square their environmental and social concerns with their passion for travel, and they're putting their money where their mouth is. A recent Amadeus-commissioned survey found that two-thirds of consumers consider sustainable travel a priority, and 37% of respondents think opportunities for travelers to be involved in the preservation of tourist destinations will help the industry to become more sustainable in the long-term.
Tourism operators have noticed. A growing number of operators are promising to go beyond carbon offsetting and offer a measurable and positive impact on the environment. B. Journeys was set up to help travel businesses measure their environmental and social impact and support them in gaining BCorp certification.
In South Africa, Mantis Group offers ecotourism impact programs including the opportunity to support rhino conservation efforts in Tanzania. Meanwhile, Habitat for Humanity has developed travel & build and global village programs, and the Global Citizens Network is collaborating with the White Earth Indian Reservation in Minnesota.
All of these efforts can help travelers add purposeful elements to their holidays, such as working to rebuild communities as part of their trip, or prioritizing community-based tourism to ensure that their spending goes directly towards the local people and places they visit.​
We're also seeing this in our data. Searches for travel from the US to the eco-paradise of Costa Rica are up by 234% year-on-year, and in Europe visitors to carbon-neutral Iceland are up by a healthy 11%.
Traveler Takeaway: With a rise in ecotourism, in-destination activities with local grassroots organizations, volunteer opportunities and carbon offsets are all set to grow in popularity this year and beyond.
4. Business Travel is ready for takeoff
The way we work has changed, and so will business travel
COVID-19 forced millions of people to work from home, but productivity remained consistent, and employers have noticed. Nearly 40% of the US workforce can now work from anywhere, and in other countries, that number is even higher. Some companies, like Spotify for example, has announced that its staff will permanently work from home. Amadeus is implementing a hybrid working model globally to balance employee flexibility with business needs.
But working from home provides even more incentive for employees to meet in person, with colleagues, and clients. Videoconferencing works well, but nothing replaces a face-to-face meeting. Our data strongly supports that business travel in on people's minds, with 72% of business travelers eager to travel in the next year, and half of travelers saying they will be flying for business by the end of 2021.
Just as the workplace has been fundamentally re-thought, the same applies to how we travel for work. Best-in-class employers are taking a fresh look at their travel policies and looking for ways to make travel less stressful and more efficient with expense-free mobile travel payments. Bloomberg has even taken a fresh look at what constitutes business travel, offering its 20,000 global employees a $75 daily commuting allowance.
Traveler takeaway: Our data is clear: four in five business travelers are prepared to board an airplane for work right now, provided safety measures are in place. With a rise in vacancies and a worker shortage in many industries, businesses are looking for new ways to attract and retain talent. That means bringing employees together again, while making payments and expenses easier to process.
5. Wanderlust Streaming
From Rome to Roman Holiday; consumers will find their travel "muse" in unexpected places
Having spent months daydreaming from home and unable to travel abroad, let alone leave our homes, it's no surprise that people are aching for new adventures. Over the last couple years, we turned to TV, streaming services and YouTube in droves—Britons spent a third of their waking hours watching TV or online videos in 2020—and all that media has influenced where we want to go next.
This relationship is so important that UNWTO and Netflix have recently partnered to publish a report that analyzes the role of movies and series as drivers of tourism. For example, in 2020, the town of Porthgwarra, Cornwall, saw 50% more tourists thanks to the success of the TV show Poldark.
This trend isn't entirely new—people have been planning their trip to Rome since Roman Holiday came out in 1953—but now, thanks to smart speakers, AI, and targeted online advertising like Amadeus Media Solutions, tourism boards can make our Hollywood-inspired travel fantasies come true faster.
For example, Alexa may recognize a film or TV title that was recently viewed and suggest travel ideas and inspiration based on the film's shooting location. A partner of Amadeus, Quo Vadis Travel, is already using Amazon Alexa to develop voice-activated technology for customers to search and book travel with just a few commands, making planning travel that much easier. Meanwhile, Ebookers have found unique ways to use sensory perception and biometric technology to help travelers plan their ideal holidays through the online tool SenseSational, which​ uses facial recognition to gauge users' reaction to a stimuli, and ultimately provide holiday recommendations.
​Traveler takeaway: Nearly half of  holidaymakers spend longer researching a holiday than the duration of the trip itself –but what if technology could help travelers book their dream holiday faster? With smart speakers, AI, sensory perception, and biometric technology, travel companies have an opportunity to anticipate consumer's travel aspirations based on the media they've been watching, to make their travel dreams even easier to achieve.
6. Futuristic and Fast
No more long commutes; more time to explore the world
Imagine if you could book a trip on a vehicle that was immune to weather, collision-free, with low emissions, 24-hour operations, and speeds that transformed multi-hour journeys into minutes. This is what British inventor George Medhurst was dreaming up in the 18th century as a super-fast alternative to trains: the hyperloop, a series of low-pressure tubes powered by a vacuum to transport tiny cabins full of people or goods.
Three hundred years later, Medhurt's vision is becoming a reality. In October 2020 Virgin Hyperloop did it's first passenger test in the Nevada desert, sending two people down a 500-meter track in 15 seconds, reaching 172 km an hour. The test speed was limited by the length of the track, but the company is planning for speeds of up to 1000 km/hour. Virgin Hyperloop isn't the only company working on this revolutionary mode of transportation. Valencia-based Zeleros Hyperloop is partnering with Siemens to create its own. If you think this is still in the realm of science fiction, think again. Virgin Hyperloop's co-founder and Chief Executive Josh Giegel says commercial operations could be ready as soon as 2027.
Meanwhile, United Airlines is working on its own transport revolution. It recently announced plans to buy 15 new supersonic airliners and "return supersonic speeds to aviation" before the decade is out.
But if you prefer slower modes of travel, Florida-based Space Perspective recently announced the launch of a space balloon, Neptune One, which will start flying passengers into the heavens in 2024 at a leisurely pace of 12 miles per hour.
Traveler takeaway: You think planes, trains and automobiles are the only way to get around? Not for long. By the end of this decade, travelers may have a whole host of new modes of transportation to consider. Incredibly fast and hyper efficient, these innovations are likely to make the world a much smaller place.