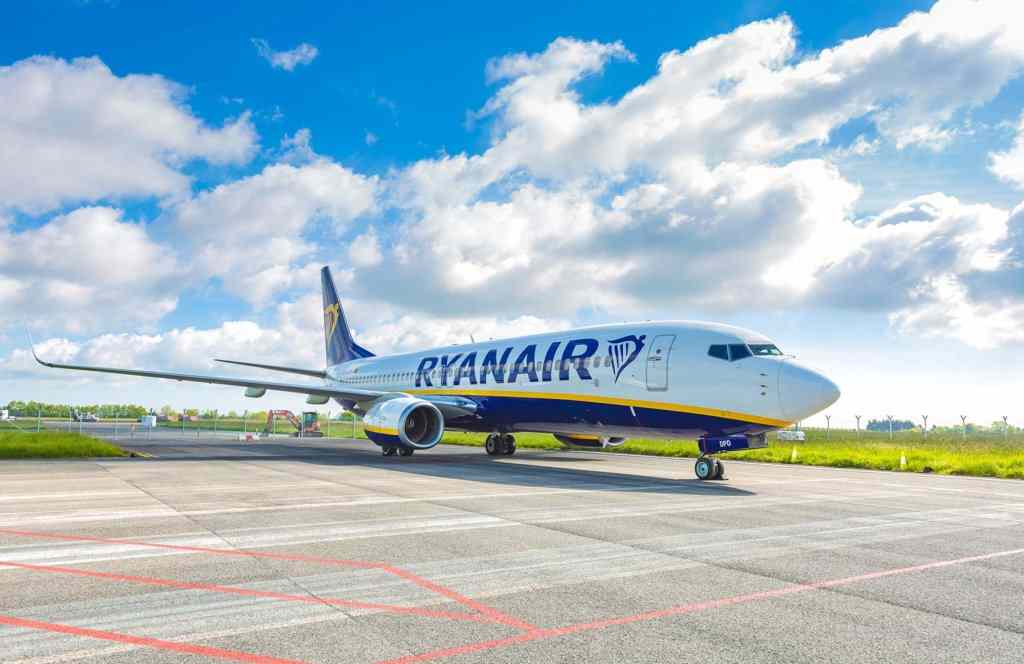 The long-awaited flight from London Stansted Airport arrived at Tampere-Pirkkala Airport on November 2 as Ryanair reopened the connection between the two airports. Ryanair flies to London from Tampere-Pirkkala Airport twice a week around the year.
The number of passengers at the Finavia's airports has been increasing over the past months. Opening of new routes and reopening of the old ones have been celebrated during this fall.
– We are happy that the connections to and from Finland are recovering. We hope this route to London supports the local community by offering a direct connection to Europe, says Petri Vuori, Vice President, Sales and Route Development.
The flight was greeted by Key Account and Business Development Manager Mikko Komi and Tampere-Pirkkala Airport's Manager Mari Nurminen from Finavia, Base Supervisor Valentina Previtali from Ryanair and Station Manager Matti Kaukonen from Airpro.
The flight connection between Tampere-Pirkkala and London will be operated twice a week on Tuesdays and Saturdays. The London Stansted airport is located approximately 50 kilometres from the London city centre.
Besides Tampere-Pirkkala Airport, Ryanair is operating flights from Helsinki-Vantaa Airport to London, Milan, Riga, Warsaw, Brussels, Kaunas, Paris and Poznań. For the summer 2022 Ryanair will open a new route from Helsinki Airport to Venice.