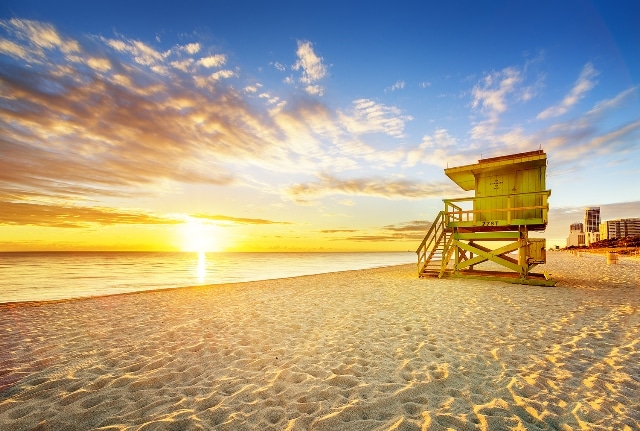 The Fall season is bringing a change in the weather and a change in airline locations at Miami International Airport. To accommodate for its rising passenger numbers, MIA reopened its Concourse E international arrivals facility and its Concourse F gates on November 1, for the first time since the pandemic began.
Passengers arriving on international flights at MIA's concourses E and F (except those by American Airlines) will now have their passports screened at the reopened Concourse E federal inspection area and exit into the international greeter's lobby located on the ground level near Door 11. Fourteen airlines that previously used the Concourse D international arrivals facility will now use the reopened Concourse E facility. To see the international bag claim area for your flight, visit MIA's online flight information board.
All inbound international passengers at MIA are screened with Simplified Arrival, U.S. Customs and Border Protection's enhanced passport clearance process that uses facial biometrics to automate the manual document checks already required for admission into the U.S. The expedited, touchless process screens as many as 10 passengers per minute.
Additionally, Frontier Airlines has relocated from MIA's Concourse G to the newly refurbished and reopened Concourse F. While Concourse F was closed over the last year and a half, the 17-gate facility was upgraded with new lighting, flooring, seating, painting, ceiling tiles and signage. This month, Frontier is launching Miami service to eight domestic and two international cities, for a total of 40 destinations served from MIA – its most ever.