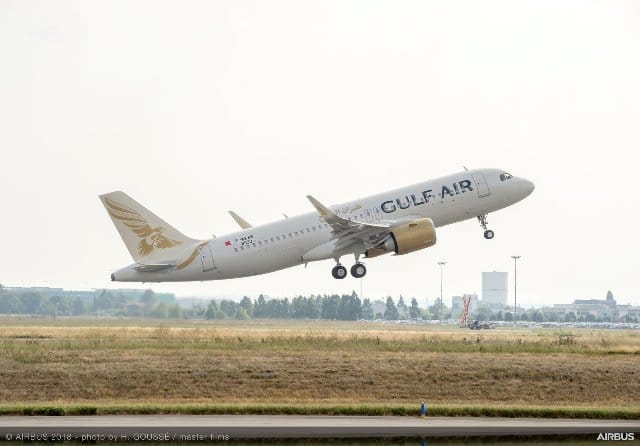 Gulf Air announces the launch of private charter services under the title of "Boutique Charters" allowing its global clientele to book private direct charter flights with personalised itineraries. The new service is available to government and corporate delegations, group travel, destination weddings, private family holidays as well as private cargo consignments. Available on various types of aircraft from the airline's young fleet, the private charter services can be booked on narrow body fleet, Airbus A320neo or A321neoLR, or on wide body fleet, the airline's flagship Boeing 787-9 Dreamliner.
In 2019 and in line with its strategy to become the customer's airline of choice, Gulf Air announced its boutique business model concept which would reinforce its focus on product and customer experience. Similarly with the hospitality industry, Gulf Air differentiates itself as a boutique airline that is different and unique in the way it operates comparing to the bigger airlines that are more volume driven. This new concept is derived from the airlines business model to offer its boutique services to a more niche clientele whilst highlighting the key services the airline is renowned for.
The new private "Boutique Charters" will allow customers to choose from a number of in-flight services and preferences from fresh flowers, bespoke amenities, unlimited WiFi connection, selection of newest movies and TV shows, choice of food and beverage, tailor made menus with cold and hot meals that are served by expert multinational flight attendants.
Commenting on the launch, Gulf Air's Acting Chief Executive Officer Captain Waleed AlAlawi said: "This is a major milestone for the national carrier of the Kingdom of Bahrain. We will now extend our boutique excellence to a new niche clientele to offer bespoke services that are personalised to each charter flight. The world has changed so much since early 2020 and every business has to thrive into new ways of extending commerce and expanding its reach to new horizons". He added: "With our brand new fleet, comfort technologies, high standard food and beverage offering and tailor made add ons, our charter services promise to be an extension to our brand promise".