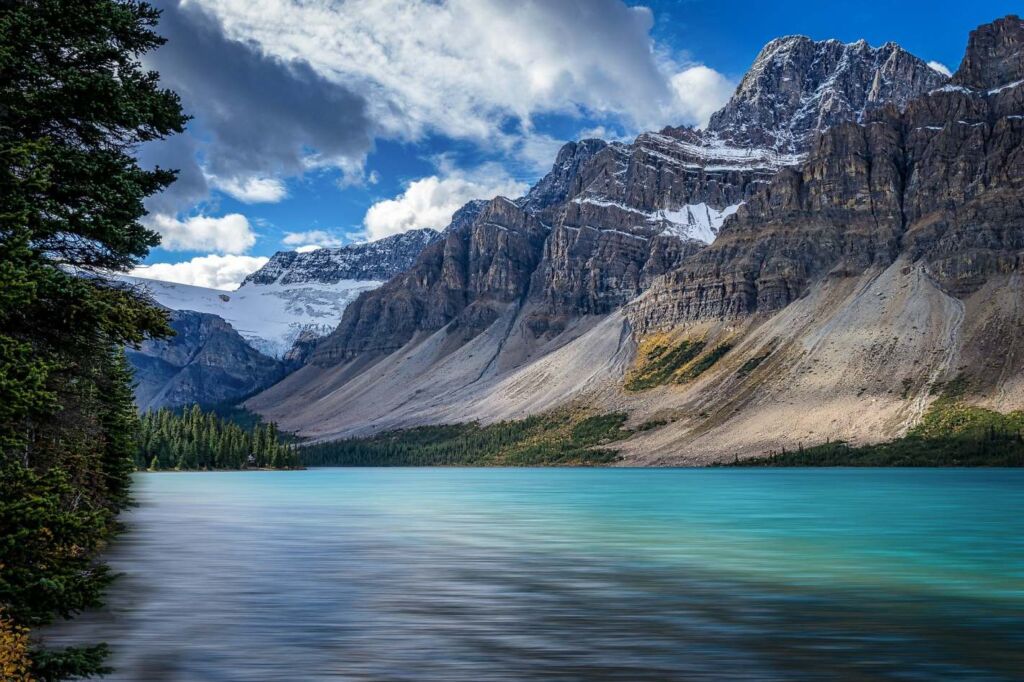 Canada has many tourist hotspots to choose from, all of which offer their own unique experiences of scenic mountain and waterfront views. If you're looking for something beyond Niagara Falls and want to have a mix of relaxation and adventure on your short-term stay, here are our top picks for touristy locations to visit in Canada.
What To Take With You
Before we get into the tourist locations, keep the following information in mind. To enter Canada, you'll need proper travel documents, including a valid passport and a visa (if applicable). Some travelers will only need an ETA to enter Canada. Check the specifics for your country on the Government of Canada website.
Toronto and the CN Tower
One of the most well-known places in Canada offers a plethora of activities for everyone. Enjoy the yearly film festival, shop at the Old Distillery District, or visit the second biggest Chinatown in North America. In Toronto, explore some famous tourist attractions such as the CN Tower, one of the Seven Wonders of the Modern World. The tower rests at 1,815 feet, and a deck for observations standing at 1,122 feet. It also includes a revolving restaurant with amazing views of Toronto.
Toronto's Island Park
For natural wonder, explore the islands inside Toronto's Island Park. You can take a walk along the Blue Flag beaches, take a tour of the Gibraltar Point Lighthouse, or spend the day at the Centreville Amusement Park. For a day of adventure in one spot, Toronto's Island Park is the place to be.
Hockey Hall of Fame
For hockey lovers, head over to Toronto's Hockey Hall of Fame. Kids and adults alike will enjoy the interactive exhibits and the NHL dressing-room replication. Relive the glory of famous hockey games and admire the trophy room.
Royal Ontario Museum (ROM)
Toronto offers a vast selection of Chinese artifacts at the Royal Ontario Museum (ROM). For kids, visit the Discovery Gallery or the other kid-friendly interactive exhibits at the museum.
Artwork in Ontario
Make the most of the artistic side of Toronto's downtown by viewing one of North America's largest art museums. Explore well-regarded art galleries like the Art Gallery of Ontario (AGO) and admire the global art dating back to 100 AD. Be sure to visit the soapstone exhibits as well for those interested in stonework.
Vancouver Mountains and Ocean
Outside of Toronto's heavily populated city, you can escape to Vancouver, a peaceful city where the mountains and the Pacific Ocean meet! Vancouver offers a blend of city adventure and day excursion, from functioning as a gateway to ski resorts and islands as well as to city limit shopping and dining.
Vancouver's Stanley Park
Immerse yourself in the 1,000-acre green lands of Stanley Park in the downtown of Vancouver. Inside the park, you'll even come across a petting farm! Enjoy the cute animals and the many recreational activities this green oasis welcomes. This is a favorite spot for local joggers and dog-walkers, so be prepared for crowds.
Vancouver's Gastown District
For some heritage, head over to Gastown, known as one of the oldest districts in Vancouver. Admire the cobblestone streets and old buildings, as well as the first steam-powered clock! You can also stop to enjoy a meal or shop around in this unique district.
Granville Island and Yaletown
Explore the warehouse districts, Granville Island, and Yaletown for more shopping options, resting on the edge of Vancouver's downtown. You will find many different boutiques and upscale restaurants to check out on the walkways. Granville Island is filled with theaters, art studios, and an ever-popular Western Canadian public market. For a day filled with activities, Granville Island and Yaletown are certainly worth exploring.
Capilano Suspension Bridge
For an architectural wonder, head over to Capilano Suspension Bridge. This bridge opens into a park that offers a cliff walk, nature tours, and kids' programs for exploration and forest exhibits. The bridge stretches over and above the Capilano River, which is a real treat to see.
Grouse Mountain Oasis
Grouse Mountain is a short drive outside of downtown Vancouver. Grouse Mountain is a tourist attraction that includes a 1.8-mile hike going up the mountain. The landmark also has additional attractions, including helicopter rides, a mountain-top restaurant, and the Grouse Mountain Skyride. With so much to offer in one place, it's no wonder that Grouse Mountain is a year-round travel destination.
Hamilton: An Industrial and Loved City
Another large city, Hamilton, is considered to be one of Canada's most artsy and historically-charged cities. From Stelco and Dofasco (Canada's major steel companies) to The Chippewa Trail, you'll pump some major iron trailing across this city and its industrial past.
100 Waterfalls Hamilton
Take the limestone ridge at 100 Waterfalls to overlook Hamilton from the tip of the Escarpment, a world-biosphere that runs across Hamilton. Get from place to place across this city with views you'll never forget!
Battlefield House Museum
Take a trip to the Battlefield House Museum, stationed at Battle of Stoney Creek. Discover all there is to know about the Canadian Navy and Hamilton harbor in 1943. This National Historic Site is a respected attraction for tourists and natives alike who want to validate military service by reliving their stories and experiences through imagination.
Hamilton Shoreline Attractions
If you're looking for a relaxed day, plan your itinerary accordingly and visit the many Hamilton Shoreline attractions. You can enjoy the picturesque attractions near Hamilton's major shorelines, beyond the Chippewa trail. Feel free to explore the Waterfront Trail and take the Hamilton Waterfront Trolley to see Bayfront Park from a unique point of view.
The Main Idea
From sky-high restaurants to small-town charm, Canada has many short-term stay options for tourists looking to explore the many experiences Canada has to offer. To get the most out of a short trip here, get your fill hopping between the cities of Toronto, Vancouver, and Hamilton. Your trip to Canada consists of a healthy mix of adventure and relaxation by exploring these cities to the fullest.