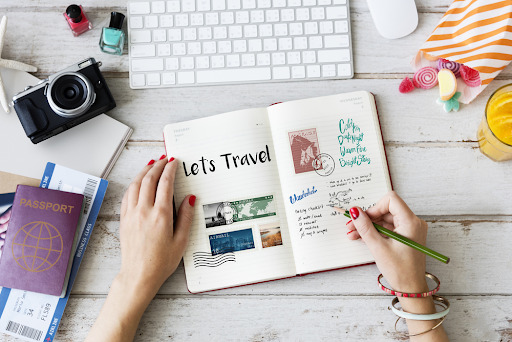 Traveling is exciting. It gives us a chance to experience life outside of our day-to-day world that we get so easily caught up in. However, deciding how to use finite travel time can also be stressful. With limited time and unlimited opportunities, we all want to make the most of the trips we take. So we ask for a lot from our travels. Our trips should be memorable, exciting, relaxing, novel, and maybe even Instagrammable, too.
In this post, we'll share some of our favorite unique adventures that will guarantee your vacation is one you'll never forget.
Stay in an Airstream
Airbnb offers unique accommodations across the globe, and their collection of top-rated Airstream rentals will satisfy everyone from the most sophisticated travelers to the funkiest. If you prefer a taste of nature rather than a bed of it, this cozy glamping option might offer the balance you're looking for.
The best part about staying in a stationary version of the popular travel trailers is the nearly endless locale options. Whether you want to stay on the cliffs of Malibu, in the heart of Atlanta, or in the sprawling deserts of Joshua Tree, there's an Airstream option for you in a place you've never been.
Sleep Under the Sea
I bet you've never slept with sharks before. If you live near a larger city, there's a good chance your local aquarium offers sleepovers. Whether you're on the lookout for an exciting family-friendly getaway or a drinks-included adults-only experience, many large aquariums offer under-the-sea accommodations that fit the bill. Look out for options that include breakfast and private tours for a fully immersive experience.
Consider a Cruise
So maybe you've cruised before, but there are so many ways to cruise, and each option offers a completely different experience. Traveling with friends is different than with family, and still different than with a significant other. Really different. From college spring break trips to the Bahamas to beautiful and relaxing summer cruises to Alaska, we promise your next cruise will not be a been-there-done-that experience. Plus, it's just so easy. This all-inclusive option is the one-and-done vacation that accommodates everyone from kids to retirees. With pre-planned excursions, unlimited and delicious dining, onboard entertainment to give any resort a run for its money, and destinations all over the world, there's not a whole lot to dislike. Cruises are favorites among budget travelers, too, for their affordable nature, especially when traveling with a large group (hint, hint).
Rent a Houseboat
If you have a pair of sea legs you're looking to stretch (or just a captain's hat you have nowhere to wear), consider renting a houseboat or private yacht. With scenic lakes across the country to stay at, you're never far from a private and exciting stay on the water. Whether you're a fisher, a cannonball-er, a sunbather, or a swimmer, a houseboat offers everything a trip to the water should. And with a house that's literally on the water, the fun never has to end.
From a tranquil escape to a fun-filled party on the lake, there are accommodations for all kinds of travelers. The only thing you'll need to prepare is the drinks.
Stay in a Treehouse
What's more reminiscent of childhood than passing your afternoons in a treehouse? Treehouse hotels offer the grownup versions of the childhood favorite hangout, with electric appliances, heating, and running water included. So, basically, it's the vacation of your childhood dreams with the accommodations of your adult ones. You can find these whimsical stays anywhere from forests to coastlines, providing guaranteed to-die-for views of your choosing. Whether you're planning a romantic getaway far from the bustle of everyday life below or making it a friends-and-family affair in the air, everyone on the guest list will be eager to experience this unique escape. To bring the experience full circle, pack your favorite childhood board games, movies, and snacks for an unforgettable blast to the past.
Take a Trip to the Fourth Dimension
History buffs and mediums alike will enjoy this ultimate travel destination: the past. Whether you choose a ghost town out West or a colonial city in the East, America has a rich, and often well-preserved, history to explore despite its relatively young age. Guided audio walking tours are available for many historic destinations for a budget-friendly way to experience the city. After enjoying all the town has to offer in the day, pay a visit to the not-so-long-gone souls that haunt the streets at night by booking a ghost tour. You essentially get trips to two places in one. Talk about bang for your buck.
The world is a big and exciting place with unending opportunities to explore and experience, and life is too short to stick to the road most traveled. Whether you stay in the city limits or set sail for coasts unknown, the only thing you need for a unique and fun-filled trip is your sense of adventure. So call up your travel buddies and book a stay somewhere new.