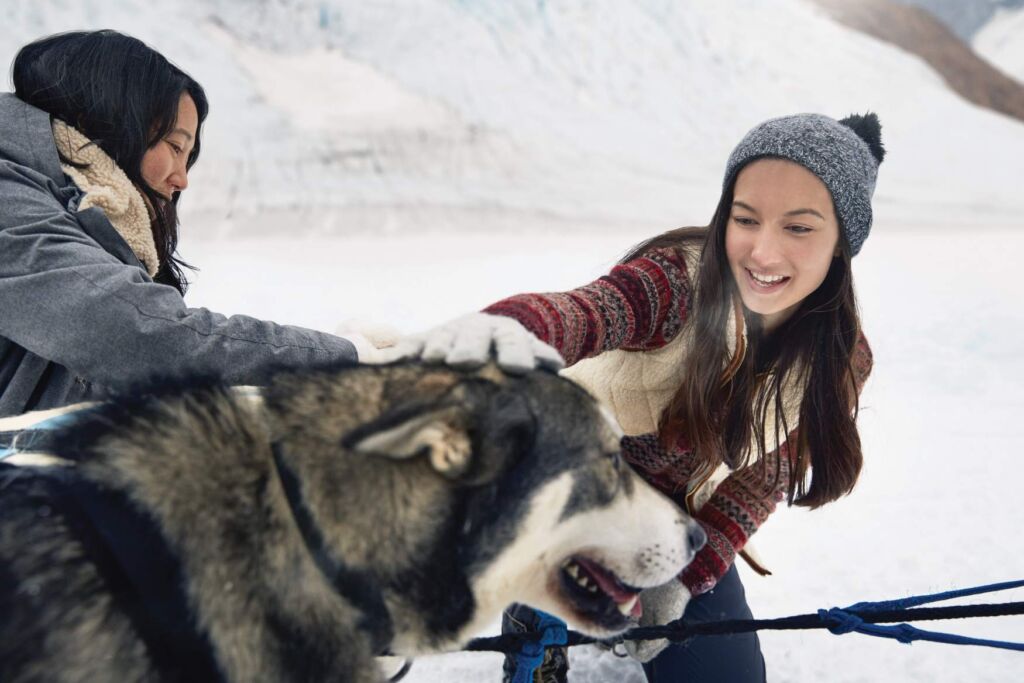 Following passage of the Alaska Tourism Restoration Act, work with Alaska government officials, and recent guidance from the U.S. CDC, Princess Cruises is announcing its intent to return to service in the United States with a partial season of Alaska sailings from Seattle.
Departing July 25 through September 26, 2021, round-trip Seattle, seven-day cruises, onboard Majestic Princess, a MedallionClass™ ship, will be open for sale on May 21, 2021. These cruises will visit signature ports, glaciers and attractions in Alaska including:
Glacier Bay National Park – this 3.3-million-acre world-renowned landmark — a UNESCO World Heritage site features the magnificent Margerie Glacier
Juneau – the 49th state's capital city, with the chance to see humpback whales and Mendenhall Glacier
Skagway – this Gold Rush-era town is home of the White Pass Scenic Railway
Ketchikan – this quaint seaside port is known for its infamous Creek Street and as the salmon capital of the world
Plans for these itineraries to fulfill our obligations under the Passenger Vessel Services Act (PVSA) are expected to be approved as are final instructions from CDC. Princess is continuing its return-to-cruising preparation already underway. Dining, entertainment and shore excursion details are currently being finalised and will be communicated in the coming weeks.
These Princess cruises to Alaska are available for guests who have received their final dose of an approved COVID-19 vaccine at least 14 days prior to the beginning of the cruise and have proof of vaccination. Crew vaccinations will be in accordance with CDC guidelines.
CRUISE WITH CONFIDENCE
As of now and subject to change as CDC guidance, medical and public health guidance evolves, the line's Cruise Health programprovides steps to enhance public health. Please check regularly, as there will be updates as new procedures are finalised and existing protocols may evolve.
Updates to the cruise line's Cruise with Confidence programme are also being implemented, providing peace of mind for booked guests who may encounter an unexpected trip cancellation or interruption due to COVID-19. Guests can cancel for any reason up to 30 days before departure and receive a Future Cruise Credit for any cancellation fees and a refund of additional funds received to the original payment method. As an enhanced benefit, guests may cancel and receive the same Future Cruise Credit and refund within 30 days all the way to sailing day if they test positive for COVID-19.
PRINCESS MEDALLIONCLASS VACATION
Majestic Princess offering TrulyTouchless™ experiences with more ways to support physical distancing and personalization that simplifies the guest experience and delivers next-level service supporting new health protocols.
The cruise line's award-winning OceanMedallion wearable device replaces the traditional cruise card and pairs with embedded IoT ("Internet of things") -driven innovative technology to significantly expand touch-free options and personalization on board Majestic Princess, including:
Touchless embarkation and disembarkation
Keyless stateroom entry
Completely contactless commerce
Simplified safety training
On-demand food, beverages and retail items delivered anywhere on board
Guest service requests via mobile device chat
Location-based gaming and wagering
Entertainment content via smart devices
Majestic Princess offers the best Wi-Fi at sea, MedallionNet™, so guests can stay connected to the things and people they love and share vacation memories with ease.
To accommodate this restart, all remaining roundtrip Seattle cruises on Emerald Princess, including Alaska Inside Passage and a Northern California Coast cruise will be cancelled.