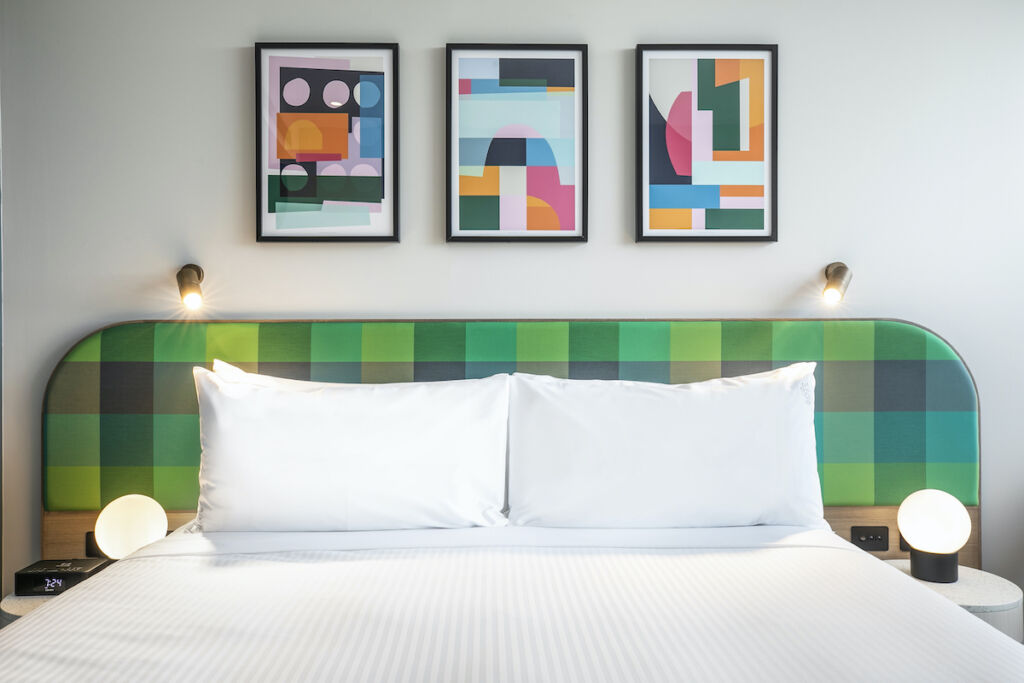 This latest growth demonstrates the ongoing confidence of owners in these brands, which are part of the Holiday Inn Brand Family, directly supporting IHG Hotels & Resorts' ambition for long-term expansion across a multitude of European cities as industry recovery continues. Famous the world over, the Holiday Inn Brand Family continues to be the first choice for guests as well, with an estimated two people per second checking in, pre-pandemic, for a stay at Holiday Inn Hotels & Resorts, Holiday Inn Express or Holiday Inn Club Vacations properties across the globe.
New signings and openings demonstrate ample runway for growing IHG Hotels & Resorts' Essentials brands IHG® Hotels & Resorts, one of the world's leading hotel companies, is proud to announce the continued growth of two of its much-loved global brands – Holiday Inn Hotels & Resorts and Holiday Inn Express – following a flurry of signings and openings at airport locations across Europe.
A snapshot of IHG Hotels & Resorts' recent growth in airport locations:
Spain: Holiday Inn Express Madrid Airport has been signed in partnership with Bartila and is set to open by the end of 2023, with 156 guest rooms, a restaurant and bar, and an outdoor pool. In Seville, the recently signed Holiday Inn Express Seville Airport will open its doors in 2023. A project in partnership with Cayman Group, this hotel will offer 146 guest rooms.

Italy: The 224-room Holiday Inn Express Rome – Airport will open in 2023 through a franchise agreement with Caltagirone Group and Borealis Hotel Group. Situated in the Parco Leonardo shopping and business centre, the hotel offers easy access to Fiumicino Rome International Airport and is just a 25-minute drive to the heart of the Italian capital.

Turkey: IHG has partnered with Asal Grup Otomotiv İnşaat Ticaret A.Ş. for Holiday Inn Express Ankara Airport scheduled to open in 2022. The 122-room property is IHG's first Holiday Inn Express in Ankara and ideally located for the capital's international airport.

France: Situated on the French Riviera, Holiday Inn Express Nice – Grand Arenas has opened in partnership with HPVA. Less than a five-minute tram ride from Nice Côte d'Azur Airport and just 10 minutes from the city centre, the hotel forms part of a dual-branded property alongside the Crowne Plaza Nice – Grand Arenas.

Ireland: Holiday Inn Dublin Airport has recently opened in the Irish capital in partnership with owner group JMK. The new build hotel has 421 rooms and is located just 10 minutes from Dublin Airport Terminals and short reach of the city's Guinness Store House and Old Jameson Distillery.
With 282 open hotels (46,301 guest rooms) across Europe and a further 24 properties in the development pipeline, Holiday Inn is the most recognised hotel brand in the world, and is proud to bring people together for moments that matter, striving to be the global beacon of mainstream travel that champions meaningful connections for all. Holiday Inn was recently voted the most trusted brand in travel by US consumers in a survey by Morning Consult.