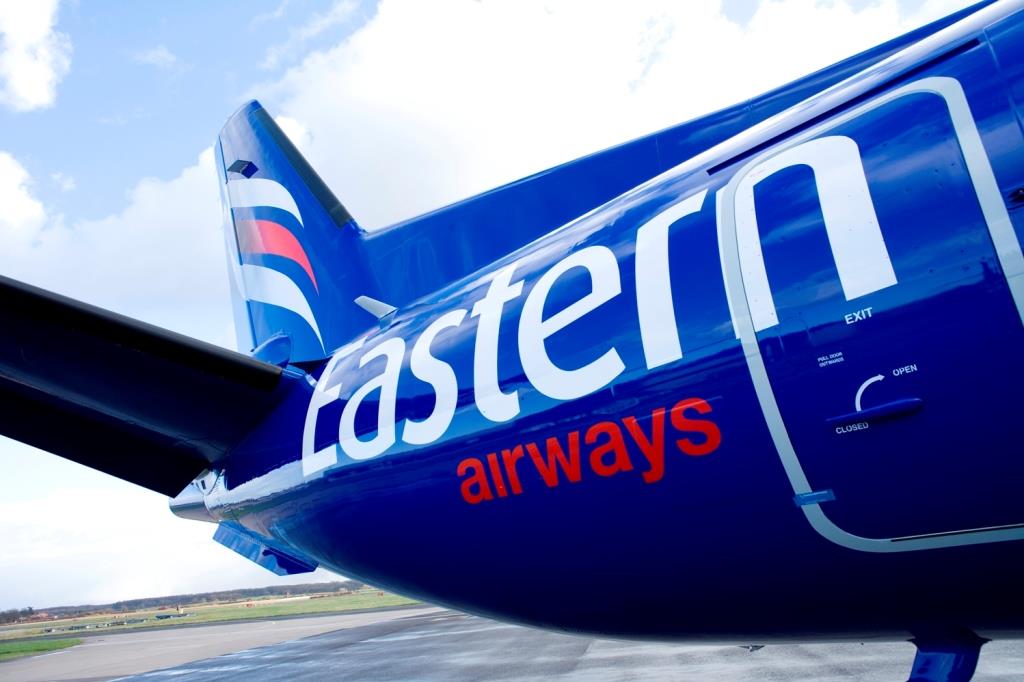 Eastern Airways launches the long-awaited return of a south coast service to Dublin from Southampton. The inaugural flight takes off today, the 19th July, when international travel opens up again in Ireland. The return of this popular service, formerly operated by Flybe has been continually set back as a direct result of the ongoing COVID-19 pandemic but as travel restrictions ease, Eastern Airways can now re-establish this popular route and link these two important regions again. Initially a 4 times weekly service on Monday, Thursday, Friday and Sunday, fares start from £63.99 one way including 15kg checked baggage as standard. With no hidden fees, book directly at www.easternairways.com
Roger Hage, GM for Eastern Airways said
"We are delighted to see Southern Ireland open up again to international travel which will provide essential connectivity for businesses and tourism as the economy starts to recover as well as allowing family and friends to reconnect. The Dublin service is a much welcomed addition for our continued plans at Southampton airport and compliment Belfast-City on Northern Ireland we also operate in an ever expanding South-Coast network."
Matt Hazelwood, AGS Commercial Director, added;
"It is fantastic to see a Dublin service return to Southampton after an absence of more than a year. The Irish capital has always been hugely popular with our passengers and I'm sure it will be once again as we begin the see the safe restart of operations and the frequency increase under Eastern Airways.
Welcoming the news, Vincent Harrison, Managing Director, Dublin Airport commented "We are delighted to welcome back the service to Southampton from Dublin Airport with Eastern Airways, which restores a very popular route in both directions. I have no doubt the route will prove to be very popular following the resumption of non-essential travel from today here in Ireland as we aim to restore lost connectivity after this global pandemic".
Eastern Airways last week confirmed that all passengers for their safety and those of other passengers and crew will be required to wear a face-covering for all domestic and international flights still from 19th July, adding;
"Safety and security of passengers and crews will always be our top priority.
"In offering a clear and consistent policy to require mask use across all our UK and international route network, we are providing both the assurance and confidence our customers are asking for, now as much as for the last year given Eastern Airways as the UK's regional airline has flown continuously throughout the pandemic. We will continue with extensive on-board Covid cleaning measures on all aircraft and customer contact points".
"We will therefore continue to require all passengers to wear a face-covering throughout any Eastern Airways flight unless they are medically exempt. This will be kept under regular review and follow the varied but combined UK nation's guidance and communicate future changes as and when the time is right.
"This includes our international services such as Southampton to Gibraltar form some welcome Mediterranean sun as it does newly commencing services such as Southampton-Dublin today, alongside our extensive UK domestic network which includes serving all four home nations of England, Northern Ireland, Scotland and Wales."
Eastern Airways, established in 1997 has bases throughout the UK and operates services with a fleet ranging from 29 to 106-seats to UK and international airports including Aberdeen, Anglesey, Belfast-City, Birmingham, Cardiff, Dublin, Humberside, Jersey, Gibraltar, Leeds-Bradford, Manchester, Newcastle, Newquay, Rennes, Southampton, Sumburgh and Teesside Airports.