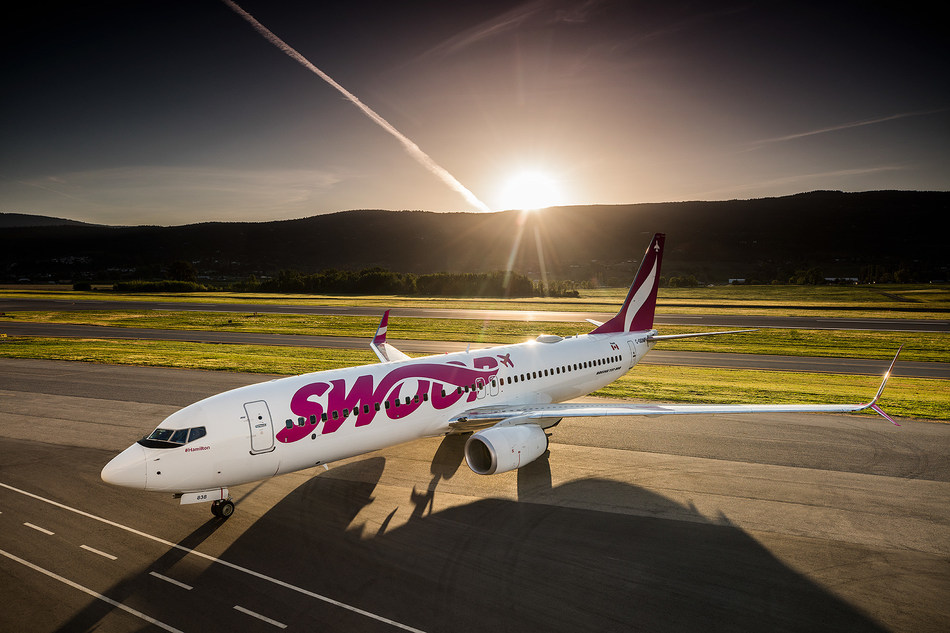 Swoop today unveiled plans to add three new U.S. destinations to its network with non-stop flights to San Diego (SAN), St. Pete-Clearwater (PIE) and Orlando Sanford (SFB) beginning this winter.
The addition of the three new sun destinations to Swoop's network comes as the airline readies to celebrate its third anniversary of flying on June 20. Since introducing the ultra-low-cost air travel model in Canada, the airline has served 3 million travellers, establishing itself as the ultra-low-cost carrier of choice for Canadians. As provincial vaccinations and phased re-opening plans progress, Swoop continues to see an increase in demand as Canadians look to book that long awaited winter getaway south of the border.
Swooping into Central Florida Non-stop service to Orlando Sanford International Airport will be available from Toronto beginning October 9, from Hamilton beginning November 1 and from Edmonton beginning November 5.
Travellers from Edmonton looking to explore the vibrant city and sandy beaches of San Diego can find direct flights beginning October 31.
With non-stop flights and its proximity to Tampa Bay, Swoop's service to sunny St. Pete-Clearwater will begin on November 5 from Toronto and on November 9 from Hamilton.