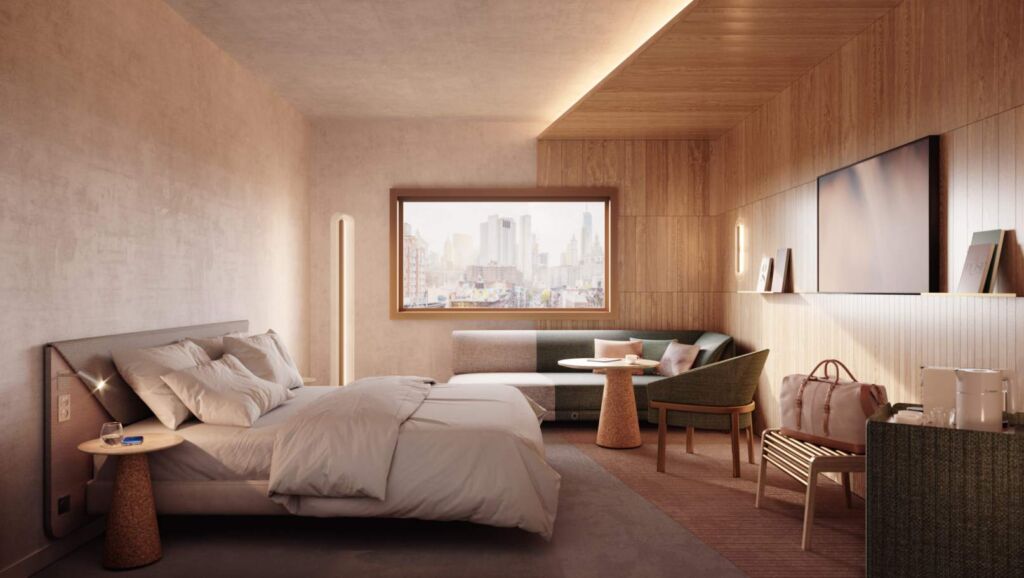 Novotel announces that it has teamed with four international design teams to bring the brand's new vision of modern, 21st century style to the world. Following an intense worldwide design pitch, Novotel chose four winning concepts that will be brought to life at Novotel locations around the globe, shifting Novotel from a standardized brand to a hospitality leader in the midscale hotel space. By choosing four distinct concepts, Novotel will provide flexibility to its owning and franchisee partners, allowing each to choose and customize an ideal style that best suits the unique character of the destination.
The brand's new design partners exhibit a strong vision on the evolution of societal behaviour and recent consumer trends across Europe, Latin America, Middle East, and Asia. During the new design strategy's global call to action, design teams were invited to submit concepts that included a lively social hub that would appeal to locals as well as guests; and a modern, intuitive and ageless design that incorporates high-quality, sustainable materials. The winning concepts will now be brought to life, not only in the rooms, but also within hotel common areas such as the social hub, fitness spaces and spas – ensuring that every moment at a Novotel is designed with purpose and for maximum guest enjoyment.

The design teams and their winning submissions include:

RF Studio: adaptable, sustainable, easy to renovate, this concept delivers a homey feeling and unexpected atmosphere; guests are encouraged to discover a new way of hotel living and feel like they are at the heart of a village.
Metro: modelled around Novotel's of 'Time is on your side', this modern design concept features natural tones and raw materials, inviting guests to enjoy a multifunctional and flexible space that evolves throughout the day.
Sundukovy Sisters: This concept blends business with pleasure and mixes well-being among unique 'co-living' spaces that embrace lively, social surroundings, current trends and timeless comforts.
Hypothesis: With a focus on reducing not only physical waste, but also reducing wasted space and time, this design concept allows guests to achieve the balance they seek during their stay.
Over the next several years, guests can expect to see these new designs appearing at a number of Novotel locations worldwide. Highlights include: Novotel Moscow Comcity (Sundukovy Sisters), Novotel Lviv Centre (Hypothesis), Novotel BH Savassi (Metro), Novotel Canela (RF Studio), Novotel Victoria Island Lagos (Sundukovy Sisters),Novotel Kinshasa (Metro), Novotel Vladivostok (Metro), Novotel Mexico City Insurgentes WTC (Sundukovy Sisters), Novotel Criciúma (Metro) and Novotel St Petersburg Airport (Sundukovy Sisters), among many more.