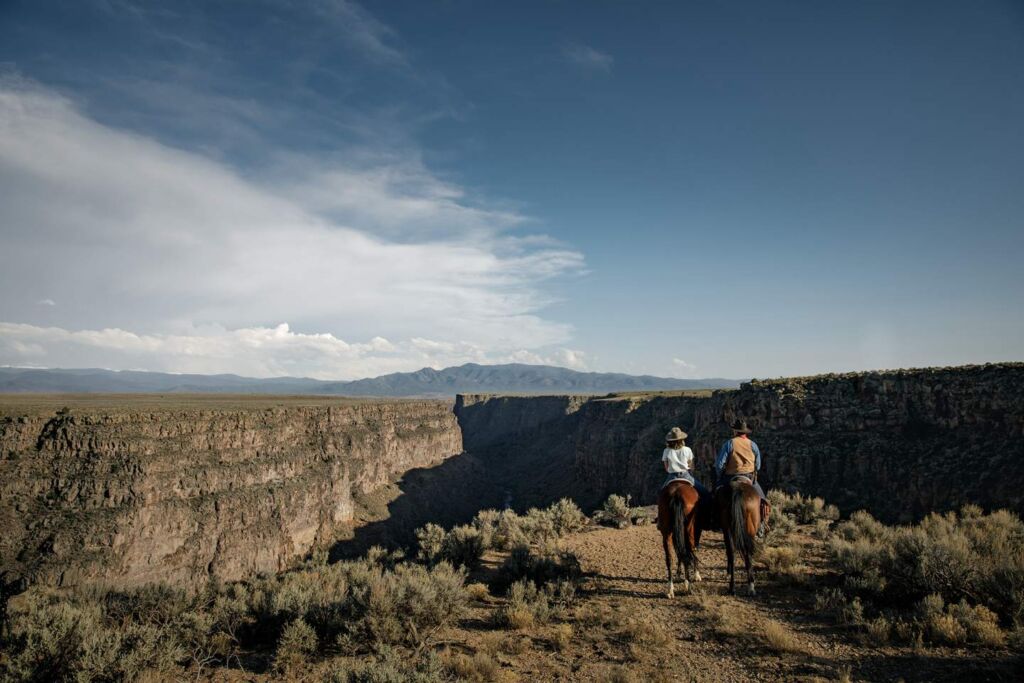 Discover a new part of the Land of Enchantment– that is the message of a new campaign announced by Airbnb and the New Mexico Department of Tourism to support local travel around the state. As communities reopen and work to build back from the impacts of the COVID-19 pandemic, the campaign encourages state residents to explore New Mexico's six diverse regions– the Northwest, North Central, Northeast, Central, Southwest and Southeast– and support the small businesses and communities that rely on tourism.
Whether travelers are looking to explore the state's iconic landscapes, indulge in its signature cuisine, or discover more about New Mexico's rich cultural heritage, the targeted social media and email campaign will feature a curated list of nearby stays and experiences to help travelers plan their future trip to New Mexico.
The campaign to promote the Land of Enchantment taps into emerging local, family and rural travel trends. According to Airbnb survey data*, 56 percent of US travelers prefer a domestic or local destination versus just 21% who want to visit someplace international and farther away. This summer, the most popular type of travel is families traveling to remote destinations. Airbnb's 2021 Report on Travel & Living found family travel** represents 31 percent of overall nights booked in the US this summer. This great escape to rural areas is a trend we're seeing across all groups and locations. In 2015, rural travel accounted for less than 10 percent of nights booked globally on Airbnb, and in 2021, it now accounts for 28 percent of nights booked in the US.
The partnership with the New Mexico Department of Tourism is part of Airbnb's work with destination marketing organizations, governments and nonprofits to support local economic recovery. To date, Airbnb has secured more than 100 partnerships and collaborations spanning more than two dozen countries to help communities harness the economic benefits of travel for residents and small businesses.