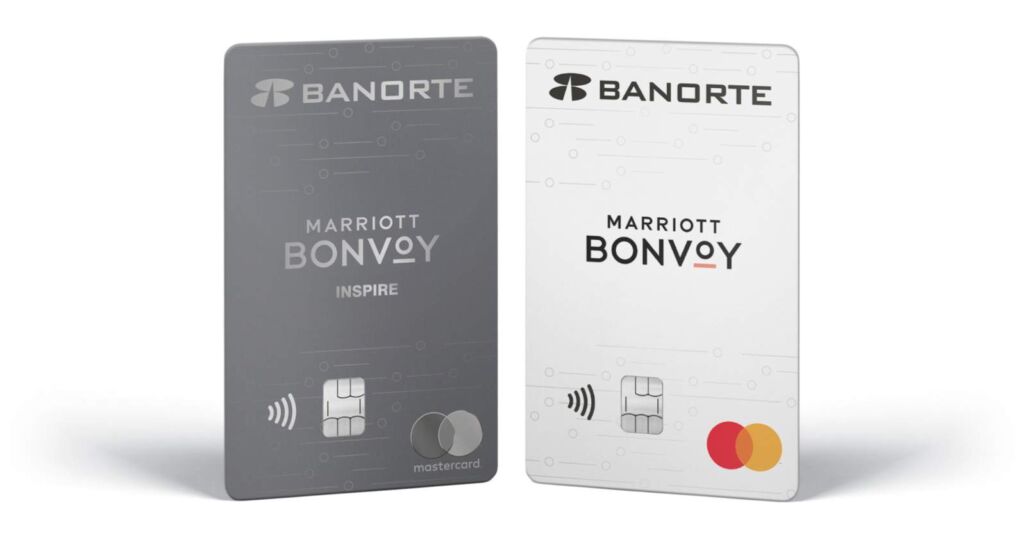 Marriott International, Mastercard, and Banorte today announced the launch of the Marriott Bonvoy (Gold) and Marriott Bonvoy Inspire (Platinum) credit cards in Mexico, offering card holders a wide variety of exclusive benefits at 85 Marriott International hotels and resorts in Mexico and over 7,600 hotels across 30 brands around the world. Benefits include the ability to earn points for everyday purchases, Free Night Awards and access to more than 1,000 VIP lounges in airports across the world.
"The Marriott Bonvoy cards are available in two options, and will open the world of travel to a new generation of Mexican explorers", said Diana Plazas, Marriott International's Chief Sales and Marketing Officer for the Caribbean and Latin America. "Cardholders will enjoy a rich set of benefits, added protection by our bank partners and even more choices within our award-winning Marriott Bonvoy travel program which already offers extraordinary experiences across Marriott's diverse portfolio of brands and hotels in dream destinations".
The credit card program is designed to appeal to millennials, families and business professionals and aims to become Mexico's favorite travel card by offering a wide variety of cardmember benefits.
When guests sign up for the Marriott Bonvoy (Gold) credit card, they receive Silver elite status, earn 2 points per US dollar spent on grocery and airfare purchases, and earn 4 points per US dollar spent at participating properties across the globe. Cardholders can also earn a Free Night Award and a welcome bonus of 12,500 points after spending USD1,000 within the first three months of use.
The premium Marriott Bonvoy Inspire (Platinum) credit card gives members even more benefits, offering Gold elite status, 3 points per US dollar spent on airfare purchases, grocery, gas and dining, and 6 points per US dollar spent at participating properties within the Marriott Bonvoy portfolio. The welcome bonus with this card is 25,000 points after spending USD 1,000 within the first three months.
Both cards eliminate foreign transaction card fees and offer members free enhanced WiFi at hotels and resorts. The cards also come with MasterCard Travel Rewards and MasterCard luggage protection.
Banorte offers card holders of both cards the benefits of its digital platforms, Banorte Móvil, and online banking, with 24/7 access wherever they are. Customers will be able to apply for digital cards, complete more secure transactions and have access to contactless payment at retailers.
"We at Banorte are very committed to offering each client what they really need. In order to continue doing so, we partnered with Marriott International and Mastercard. We're convinced that through this alliance we will offer very important benefits for customers that love to travel, since we want them to be totally safe and comfortable," commented Francisco Martha, General Director of Digital Business Development at Grupo Financiero Banorte.
In addition to elite status, cardholders receive Marriott Elite Night credits toward elite status immediately upon opening a card account – 10 Elite Night Credits for Marriott Bonvoy Credit Card members or 15 Elite Night Credits for Marriott Bonvoy Inspire Credit card members will be added to the card member's Marriott Bonvoy™ account. Each subsequent calendar year, the same number of Elite Nights will be credited to the card holder's Marriott Bonvoy account
Marriott International's co-brand credit cards have been a meaningful contributor to the success of Marriott Bonvoy™'s portfolio of 30 brands and its highly awarded loyalty program. Members can earn and redeem points for stays, destination tours and activities, as well as exclusive experiences. The program currently has over 147 million members globally and over one million in Mexico.
"Consumers today want to seamlessly translate their spend into meaningful experiences, and we're pleased to team up with Marriott International and Banorte to launch this new credit card and add another key partner to our family of co-branded relationships," said Laura Cruz, Country Manager for Mastercard Mexico. "Alongside Marriott International and Banorte, we will continue offering a value proposal that brings a series of benefits for consumers both locally and internationally, thus improving their life quality and financial security", she added.