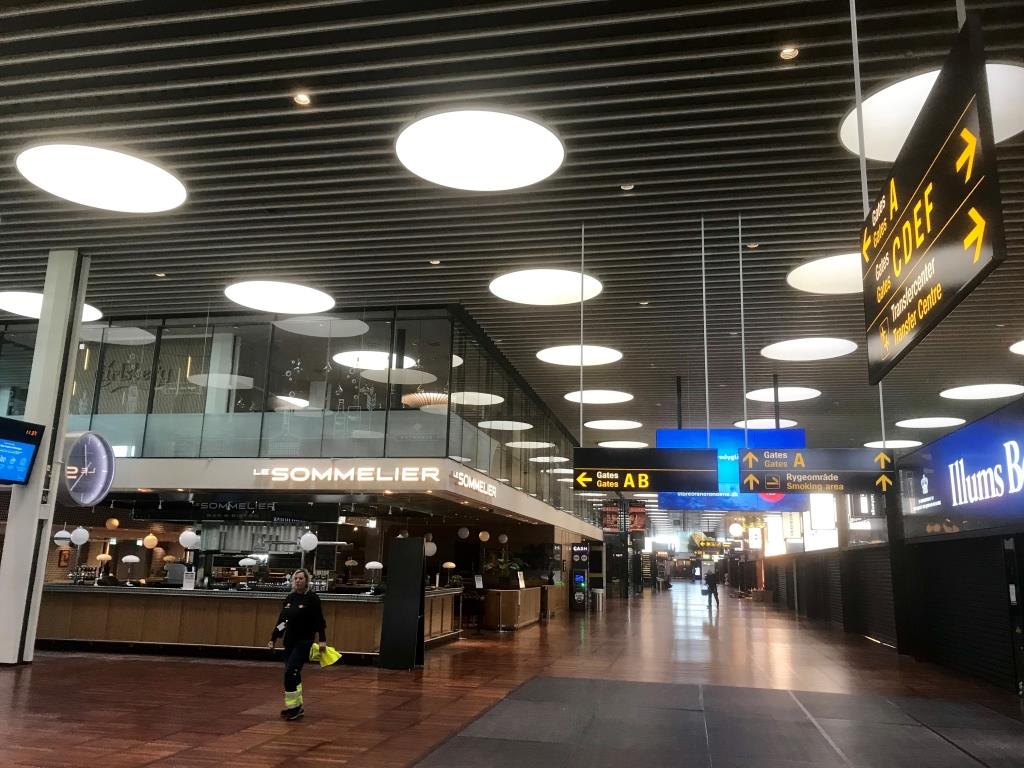 Despite a minor increase in traveller numbers ahead of the Easter break, passenger traffic at Copenhagen Airport in March shrunk to a mere 6.3 per cent of the traffic in March of 2019, a year before COVID-19 descended on the world. Airlines are ready for busy summer take-off, but everything now depends on what the reopening plan for the travel industry will look like. Even with the few people currently travelling, social distancing and testing requirements are putting the airports under pressure.
A total of 430,000 people passed through the terminals at Copenhagen Airport during the first three months of 2021. This is equivalent to the number of travellers in just five ordinary days before the COVID-19 pandemic when the daily average was 83,000 passengers.
Passenger traffic in March ended at a daily average of 4,800 travellers, even with the slightly higher level of activity in the days leading up to Easter. The total number of travellers for the month was 148,877, a 93.7 per cent decline relative to 2019. Compared to March 2020 – bearing in mind that the national borders closed on 14 March – passenger numbers fell by 82.5 per cent.
Corona restrictions causing space shortages
Despite the very limited number of travellers, the corona restrictions are already causing shortages of space and longer wait times for both departing and arriving passengers at Copenhagen Airport.
"It may sound odd that it's a challenge running an airport with so few passengers, but we've had to close about half of the check-in desks due to the two-metre rule between passengers. In addition, all travellers are now required to go through check-in at the airport due to the many rules and the test and documentation requirements at the various destinations. These procedures are very time consuming," says Krogsgaard.
Arriving passengers may sometimes also have to be extra patient. Everyone must take a rapid test and wait for the result before they are allowed to go through the expanded passport check.
"A fast working committee will be established as part of the reopening plan, charged with finding solutions to easing the requirements for social distancing and rapid testing, so we can get passengers through the Danish airports in a safe and efficient manner. This is clearly the right decision," says Krogsgaard.