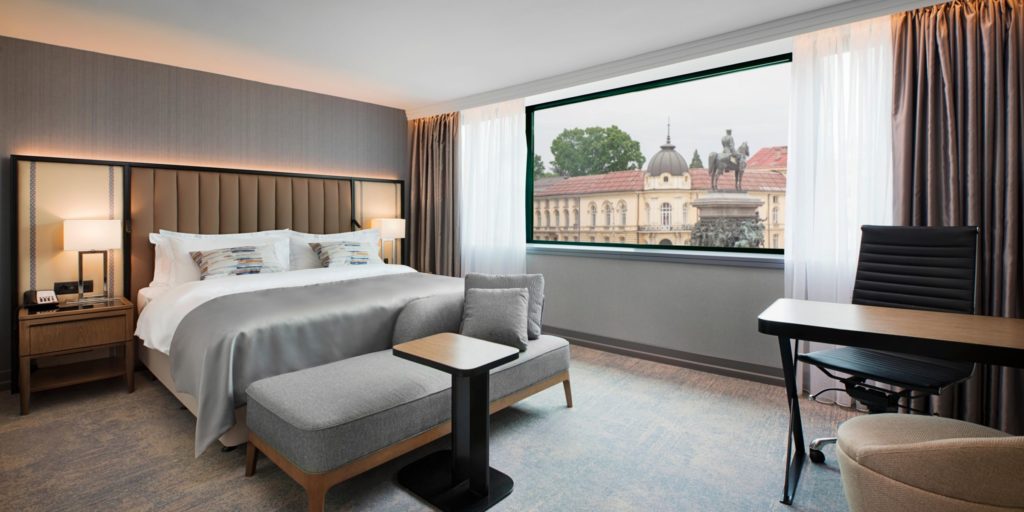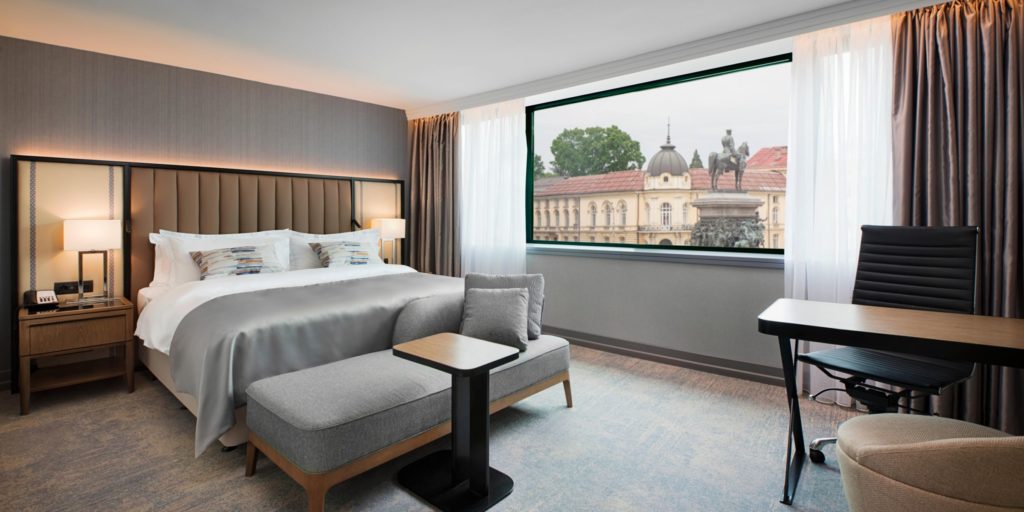 IHG Hotels & Resorts is thrilled to announce that its luxury InterContinental brand will come to Sorrento in Victoria's Mornington Peninsula as part of the redevelopment of the Hotel Continental. It follows the signing of a management agreement with the Consortium behind the iconic Hotel Continental redevelopment on the state's famed coastal strip.
Hotel Continental, or the 'Conti' as it is endearingly called by locals, will have a new, luxurious lease on life when the InterContinental Sorrento opens in November 2021, as the property poises itself to once again become a beacon of glamour and sophistication on the Mornington Peninsula.
Following a sensitive, state-of-the-art restoration by the Trenerry Consortium, which is owned by Victor Smorgon Group, the Kanat Group and Trenerry Property, InterContinental Sorrento will occupy the accommodation component of the 145-year-old heritage-listed limestone building and will feature 106 beautifully appointed, spacious guestrooms, many of them with water views.
A high-profile chef partnership will soon be announced for the hotel's signature restaurant, with the property also home to five other dining and bar outlets. In addition, the hotel will feature a sprawling wellness centre incorporating a luxury bathhouse, an outdoor pool, gym and three function and event spaces, including the Conti's original iconic grand ballroom and will be lovingly restored catering for corporate and social events.
Hotel Continental first opened in 1875 and was the brainchild of actor, philanthropist and businessman, George Coppin, who was regarded as the "Father of the Theatre" in Victoria. Coppin's vision was to create a tourism and cultural heart for the Peninsula where Melburnians and tourists could enjoy a premium seaside resort only a few hours from the city. The hotel sparked an industry that included the steamboat ferry system, transporting travellers from all over the world into the heart of Sorrento, and to the hotel.
When InterContinental Sorrento opens in time for summer 2021/22, the beachside glitz, glamour and sophistication of yesteryear will return and once again, the hotel will be one of the state's most captivating and in-demand luxury hotels.