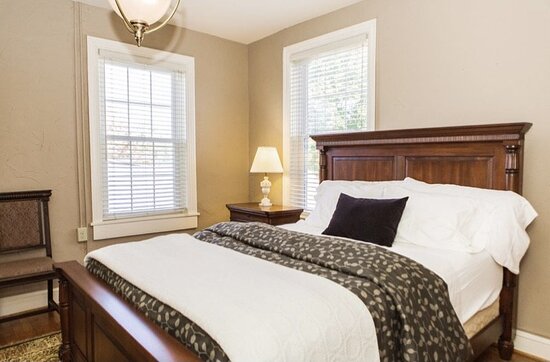 The James Buchanan Hotel, publicly listed on the National Register of Historic Places in 1978 and part of the Mercersburg Historic District, is proud to announce the reopening of its doors after an extended closure due to the COVID-19 pandemic.
Circa 1796, The James Buchanan Hotel is steeped in history as the boyhood home of the nation's 15th President, James Buchanan. Initially built by his father as a store, now known as the hotel's pub, the Buchanan home later became Hotel Mercer. Eventually, Hotel Mercer reopened years later under new ownership as the James Buchanan Hotel – a staple of today in historic Mercersburg.
"We are extremely pleased to reopen our doors to the public finally," says Vikram Bhalla, one of the James Buchanan Hotel owners. "Since taking ownership, we have dedicated our lives to ensure we retain the essence of the hotel's authenticity, history, and integrity, just as the Buchanan's presented it in the 1700s. Not only is this important to us personally, but it is crucial to maintain the hotel and pub's charm for our lovely community as well."
As a full-service hotel and restaurant, Buchanan's history and integrity are just as present as in the l700s. Rich in history and elegance, the hotel offers two charming formal dining rooms, a courtyard, a lounge area, and 13 rooms – each with a unique and historic charm. Fireplaces and vintage lighting throughout the hotel create an atmosphere of comfort and warmth, with antique furniture artwork to captivate a true essence of authenticity. A private enclosed courtyard boasts a stunning landscape and pergola canopy, making the James Buchanan Hotel the ultimate space for weddings, events, getaways, and romantic weekends. Additionally, the hotel's pub and dining area showcase a warm candlelit ambiance with English tables, brass candlesticks, original tin ceilings, and a collection of eclectic paintings and prints to promote a strong European flavor.
The hotel officially reopened on January 28th, 2021, and is located at 15 N Main Street, Mercersburg, PA 17236.