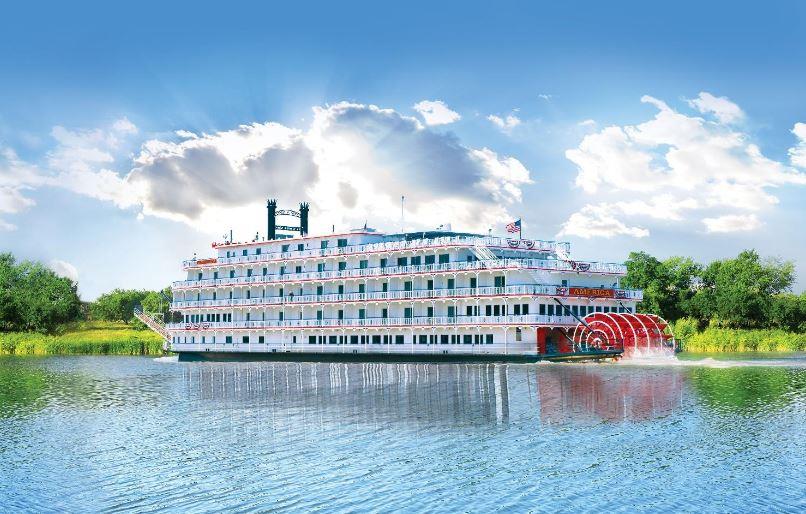 American Cruise Lines recently announced that it has added a sixth riverboat to its 2021 Pacific Northwest fleet, called the American Harmony.
The American Harmony is the sister ship to the American Song. The modern riverboat just joined its sister ship, along with the American Pride and Queen of the West, in Astoria, Oregon, where it will depart on cruises along the Columbia River.
The new, modernized riverboats feature stylish suites, modern public spaces, active excursions and onboard activities such as wine tastings.
Earlier this year, American Cruise Lines announced the debut of two other modern riverboats, the American Jazz and the American Melody, which will sail along the Mississippi River.
American's cruises on the Columbia and Snake rivers explore from the mouth of the Pacific in Astoria to the country's deepest canyon in Clarkston, Washington. 2021 cruises include a new selection of active excursions and on-board inclusions, from wine tastings to evening entertainment.
American Cruise Lines has also put in place strict protocols in conjunction with local, state and federal health authorities to prevent the spread of COVID-19. Vaccinations are strongly encouraged prior to cruising but are not mandatory at this time. Masks are required onboard, and each ship operates at 75 percent capacity to allow for social distancing.
American Cruise Lines offers the finest river cruising and coastal cruising in the U.S.A. Year after year, American continues to launch the newest small ships and uniquely curated itineraries for exploring and Cruising Close to Home. On all American's cruises, guests discover the history, spirit, and culture of the United States aboard the most sophisticated fleet of modern riverboats and small cruise ships in the country. American operates 13ships, all accommodating just 100-190 passengers, which cruise more than 35 itineraries in over 30 states.