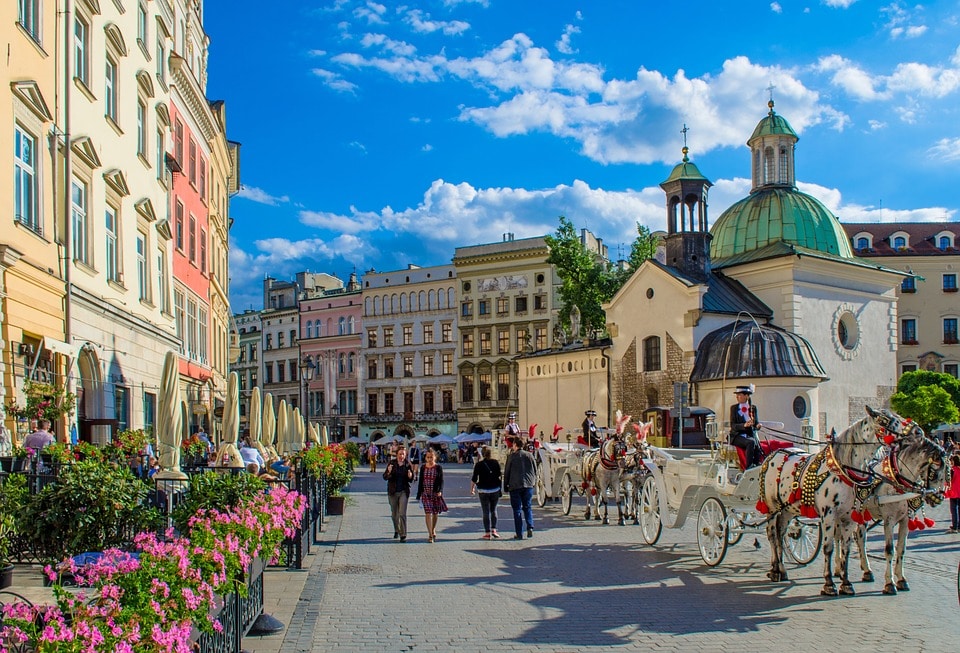 Over 8'000 allergy and clinical immunology experts will convene at the EAACI Hybrid Congress 2021, taking place on 10 – 12 July 2021. The new dynamic format will enable participants to join either physically in Krakow, Poland in ICE Kraków Congress Centre or online through the innovative and interactive EAACI Congress & Events Digital Platform.
The EAACI Hybrid Congress 2021 will focus on the theme "Harmonizing research and patient care in allergy, asthma and clinical immunology". This is one of the overarching priorities for specialists in the field, as only through ensuring standardization and facilitating knowledge mobility can the best degree of care be provided to patients worldwide.
"We have the tools to enable this, ensuring that EAACI guidelines are implemented in clinical and research centres cross-country, advocating for consistency in policies and fostering the allergy specialty to build a dedicated workforce to tackle allergic diseases and asthma. EAACI wants to be present in this continuous effort, and our Congress will provide the setting to stir discussions on the best ways to tackle this challenge." says Marek Jutel, EAACI President.
This year's programme has been designed by EAACI's scientific committee, in a joint effort by Spanish and Polish experts to inspire delegates with more than 40 sessions and six plenary symposia, along with a variety of other session formats, designed to stimulate scientific conversations with exceptional speakers.
"The collaboration between the Spanish and Polish local organising committees in the making of this congress are a perfect representation of what our pan-European Academy stands for, merging the best science from all corners of Europe into an exciting event", say Joaquin Sastre, Santiago Quirce and Marek Kulus, members of the Local Organising Committee.
The congress will kick-off with a plenary symposium on the morning of Saturday 10 July on new frontiers in asthma, highlighting the boundaries in getting patients to asthma remission; the utility of asthma guidelines; the landscape of Short-Acting Beta Agonists (SABA) use in Europe; and the shortcomings of biologicals in asthma.
The afternoon plenary symposium will explore real life challenges and successes in immunotherapy, to discuss the current state and next generation diagnostics; the current obstacles of immunotherapy treatment; and the future of immunotherapy as we move towards tolerance.
On Sunday, 11 July, another two plenary symposia will run. The first will focus on novel pathways for allergy prevention, highlighting the mechanisms of farm-like microbiota-derived allergy protection; novel strategies for targeting skin barriers for allergy prevention; assessing how microbial metabolites are protective in allergy; and discussing trained immunity targeted therapeutic approaches in allergy and chronic disease.