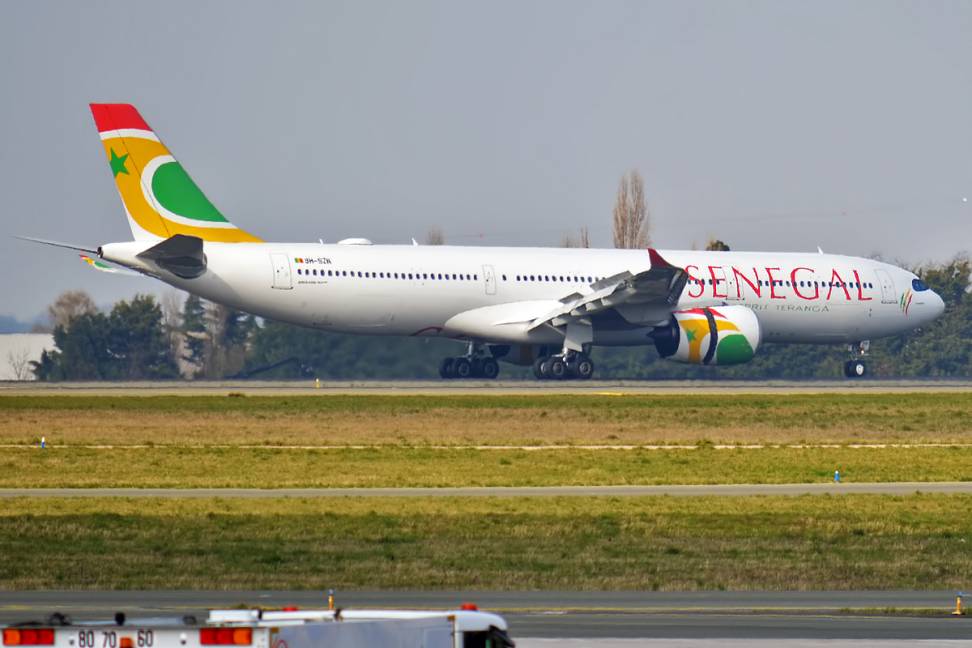 Air Senegal will launch its first Lyon to Dakar service on Sunady 28 March 2021. The new service will be operated on Airbus A321. Air Senegal will be the only airline to operate regular direct flights between Lyon and Dakar. From Dakar, the new service will make a triangular flight Dakar-Marseille-Lyon-Dakar.
All flights will be operated in Airbus A321 configured with 16 seats in business class with "flat bed" seats and 149 seats in economy class. In addition to on-board wifi, passengers will be able to enjoy a baggage allowance of 46kg (two pieces) for all Air Senegal destinations departing from Lyon and will also benefit from the loyalty program (Teranga) that the airline has just launched.
With a large community of residents from West Africa, Lyon and its region represent the 3rd largest segment on the France-Dakar market. Thus, the airline offers a choice of convenient and secure connections for the public traveling between Lyon-Saint Exupéry airport and West Africa, with fast transit time in Dakar in both directions.
Ibrahima Kane, Managing Director of Air Senegal: "The Dakar-Lyon service will help strengthen our offer to France, our airline's number one destination. This will notably contribute to the strengthening of bilateral relations between France and Senegal and supports the future reform of the national tourism sector ".
Air Senegal, is the flag carrier of the Republic of Senegal. Created in 2016, it is state owned through investment arm Caisse des Dépots et Consignation du Sénégal. It is based at Blaise Diagne International Airport in Dakar, Senegal.
With the new service, Air Senegal will be operating 24 destinations.