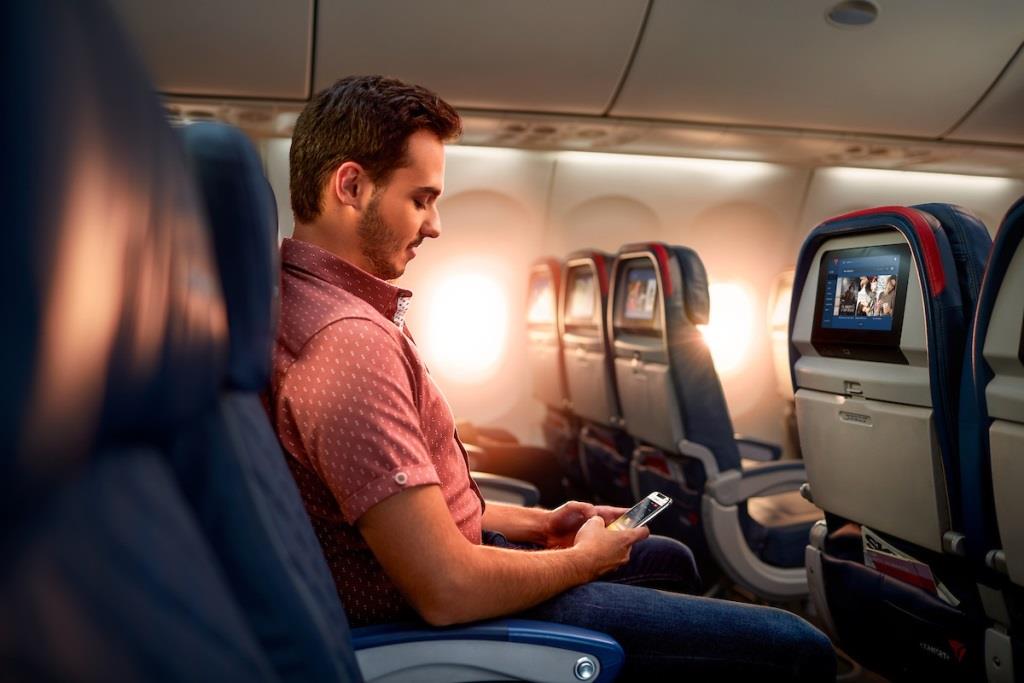 Delta customers are one step closer to a seamless, personalized in-flight experience built on industry-leading Wi-Fi. Recently, Delta finalized a partnership with high-speed Wi-Fi provider Viasat and took steps to launch the Delta-developed Wi-Fi access portal – a user interface that enhances how you interact with Wi-Fi. Adding Viasat's next-generation satellite technology (Ka-Band) to the fleet gives the airline more options to modernize how customers stay connected and enjoy content during travel.
" Coming this summer, the Delta-developed Wi-Fi access portal is an interface that integrates in-flight Wi-Fi and other day-of-travel features under one roof. It is built to work with Viasat and acts as the front page to your experience – the first thing that will greet you as you connect to the onboard Wi-Fi.
At launch, you will have the opportunity to purchase Wi-Fi access and still enjoy free mobile messaging and access your favorite Delta.com services, with much more planned in the future. It gives us an interface to build on and is a dramatic step toward giving you great connectivity, personalized content and easy-to-use services that will improve your in-flight experience," said Glenn Latta, Managing Director – In-Flight Entertainment & Wi-FI.
"We are starting with our new delivery A321ceo1, 737-900ER and select 757-200 aircraft. That is over 300 mainline narrow body aircraft, with opportunities for additional aircraft in the future. The portal will be rolled out in tandem with new installations of the Viasat system, with the goal of offering the unified and consistent experience across all Viasat Wi-Fi enabled aircraft.
To meet our long-term goals, we will work closely with multiple Wi-Fi suppliers, including both Gogo and Viasat. Working with multiple partners means we can pair the right technology with the right fleet. We want to ensure customers always have access to Wi-Fi when available. "