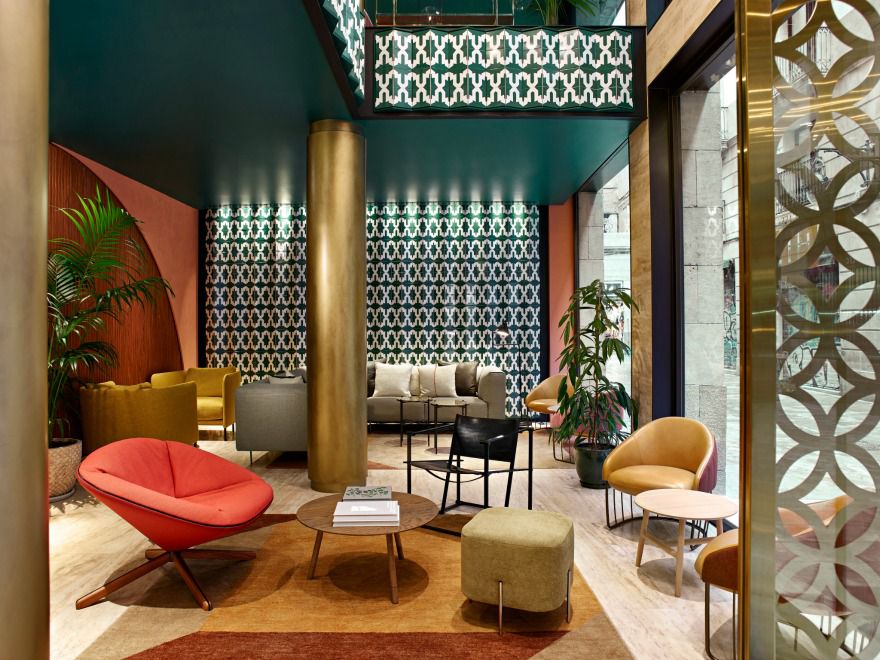 Today Kimpton Hotels & Restaurants announces construction for its third boutique hotel in Atlanta, scheduled to open in 2022. As part of the planned landmark Midtown Union complex, the new 230-room hotel will offer a ground-level chef-driven restaurant and bar, a second-story bar and lounge and 5,400 square feet of meetings and events space. Located in the Arts Center of Midtown at 17th Street and West Peachtree Street, the Kimpton in Midtown will bring in much of the neighborhood's vibrant arts and culture scene to its own innovative exterior and interior design to become a beacon for local and out-of-town guests alike.
With its opening, the Kimpton in Midtown will join its sister properties the Kimpton Overland Atlanta Airport Hotel and the soon-to-open Kimpton Sylvan Hotel in Buckhead to expand the brand's presence in Georgia's capital, where IHG® (InterContinental Hotels Group), Kimpton's parent company, maintains its Americas headquarters. The new Kimpton in Midtown will be owned by a MetLife Investment Management affiliate and developed in partnership with AMS Hospitality LLC, Inc. as part of the Midtown Union development, an energetic mixed-use project featuring 588,000 square feet of trophy office space, 32,000 square feet of retail for shopping and dining, and 355 luxury high-rise apartments, in addition to the exciting new Kimpton hotel. The hotel and its restaurants will offer Midtown Union's office tenants, anchored by global asset management firm Invesco, multi-family apartment residents and retail shoppers a luxurious place for out-of-town guests to stay along with a buzzing restaurants and bar scene.
In addition to the restaurants and bars, the hotel's amenities are planned to include Kimpton's beloved perks such as morning coffee and tea service, evening social hour, "Forgot It? We've Got It!" program, a liberal pet-friendly policy, in-room yoga mats and complimentary PUBLIC bicycles along with an on-site fitness center and valet-parking. Guests will also enjoy Kimpton's signature heartfelt service and care with a gracious touch of Southern hospitality.
"We're thrilled to be working with our partners at MetLife Investment Management and AMS Hospitality to bring Kimpton to yet another important neighborhood in Atlanta," said Mike DeFrino, Kimpton Hotels & Restaurants' CEO. "Our central location in Midtown, one of the city's top cultural and business districts, will allow us to provide our unique brand of boutique hospitality to the city's leisure guests and its corporate travelers alike."
In addition to being home for numerous top Fortune 100 companies, Midtown, Atlanta is largely considered the "heart of the arts" in the Southeast. The neighborhood not only boasts the largest concentration of cultural and arts institutions in the city, but is also one of the most accessible neighborhoods, thanks to its miles of bike lanes and sidewalks and easy-access transit options. The Kimpton in Midtown intends to pay homage to this thriving scene through its thoughtfully curated art program featuring a collection of artworks by local artists and arts organizations throughout its interiors.
"The Kimpton in Midtown will bring a true lifestyle hotel to the heart of Midtown, and will be the first new hotel to open in Midtown post-pandemic. Midtown Union creates an ideal setting for what we envision to be the best hotel in Midtown, and we're thrilled to be part of such an impactful project for the City of Atlanta," said Jim Stormont, President of AMS Hospitality.
The Kimpton brand continues to grow in the US and internationally with over 25 Kimpton hotels across 20 new global destinations including Mexico City, Paris, Hong Kong, Bali & Shanghai, scheduled to open in the next three to five years. Learn more about Kimpton's Atlanta properties including the Kimpton Overland Atlanta Airport and the Kimpton Sylvan Hotel.