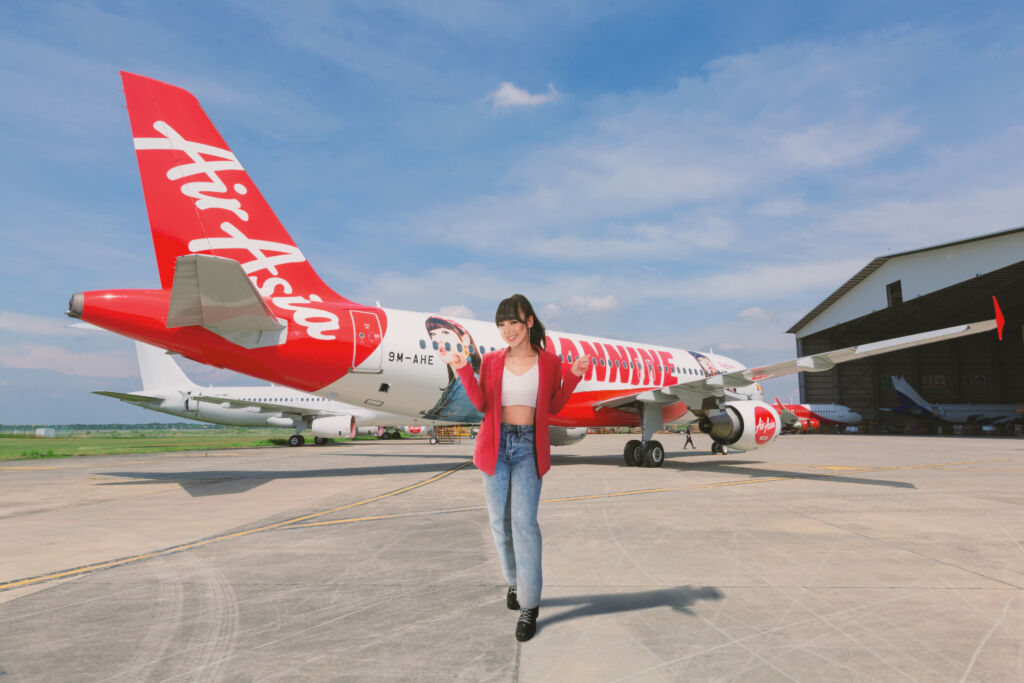 AirAsia Media Group announced a new aircraft livery as part of a unique integrated marketing campaign for RedRecords artiste – Jannine Weigel 's debut hit-single Passcode. The campaign also utilised a dynamic mix of other media channels such as digital media, ambient media as well as customer relationship management (CRM).
The livery on an AirAsia Airbus A320 aircraft which currently serves domestic routes within Malaysia features a spectacular image of Jannine with a dash of red to depict her fun-loving personality.
Sumit Ramchandani, CEO AirAsia Media Group said: "AirAsia Media Group is a one-of-a-kind marketing solutions partner, integrating adtech and data with content and publishing channels, focusing on travellers and pop-culture in Asean. By leveraging the group's extensive range of omnichannel media assets and rich first-party database, we are able to engage consumers at every touchpoint and provide targeted media solutions to brands.
"Together with RedRecords, our aim is to expand awareness for Jannine's first single through AirAsia Media Group's ecosystem and establish her as an Asean star. As part of an integrated campaign to promote her single which included digital media, in-flight media as well as CRM, the aircraft livery completes the whole media asset offering to further build resonance and generate awareness across the region, once the aircraft starts servicing international routes when travel restrictions are lifted.
"The campaign results have exceeded our expectations with an over-delivery of our target reach by 140%, with key channels being our homepage, push notifications and our flight check-in page. Jannine's single, Passcode, owned 18.9% share of voice on airasia.com, which was the highest compared to any other campaigns running at the same time."
Hassan Choudhury, CEO RedRecords commented, "RedRecords are thrilled to collaborate with AirAsia Media Group in order to take Jannine Weigel 's career to greater heights. The results of the campaign speak for itself and we look forward to many more campaigns in the future leveraging on the wealth of data and reach that AirAsia Media Group has, to generate awareness for our artists."