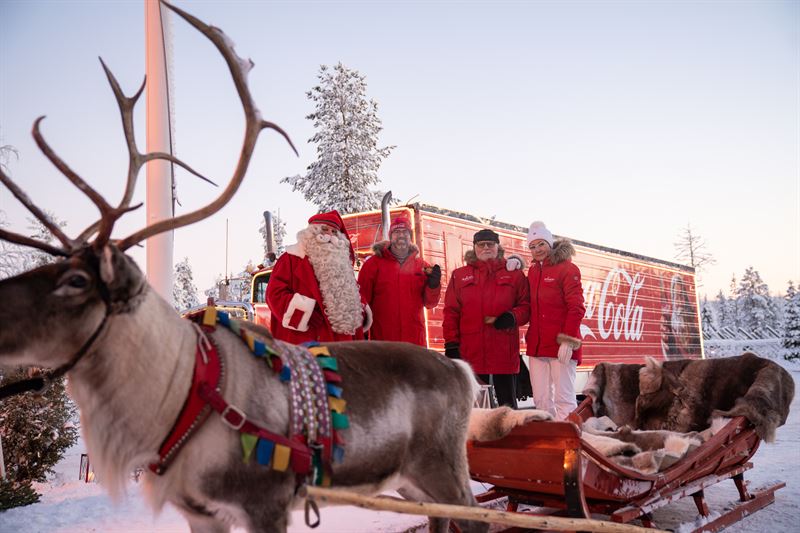 To close out a challenging 2020, Delta and Coca-Cola are joining forces to end the year on a hopeful note and bring the world a little closer together this holiday season.
Throughout December, the brands' shared Instagram account will inspire people to embrace new perspectives and cultures by highlighting holiday traditions from around the world, along with instructions to help people experience the traditions at home.
Customers who follow along and participate will earn a chance to win a trip for two, allowing them to reconnect with the people and places they care about most whenever they are ready to travel again.
To enter, try each celebration for yourself and share it on your Instagram Story, tagging @HolidayHorizons and #giveaway. For every tradition where a picture or video is posted, you will be entered to win flights to the place where the tradition is celebrated. To score an additional entry, tag @Delta, @Cocacola and the travel buddy of your choice.
New traditions will be posted on Tuesdays and Thursdays throughout December, with winners announced on Mondays and Wednesdays.
Delta and Coca-Cola believe connections enrich our lives and open our eyes – whether with people we're close to or cultures we're far from. Holiday Horizons aims to spotlight the power of human connection and spread a little extra joy this holiday season.
Delta Air Lines and KLM Royal Dutch Airlines are launching COVID-tested flights from Atlanta to Amsterdam.