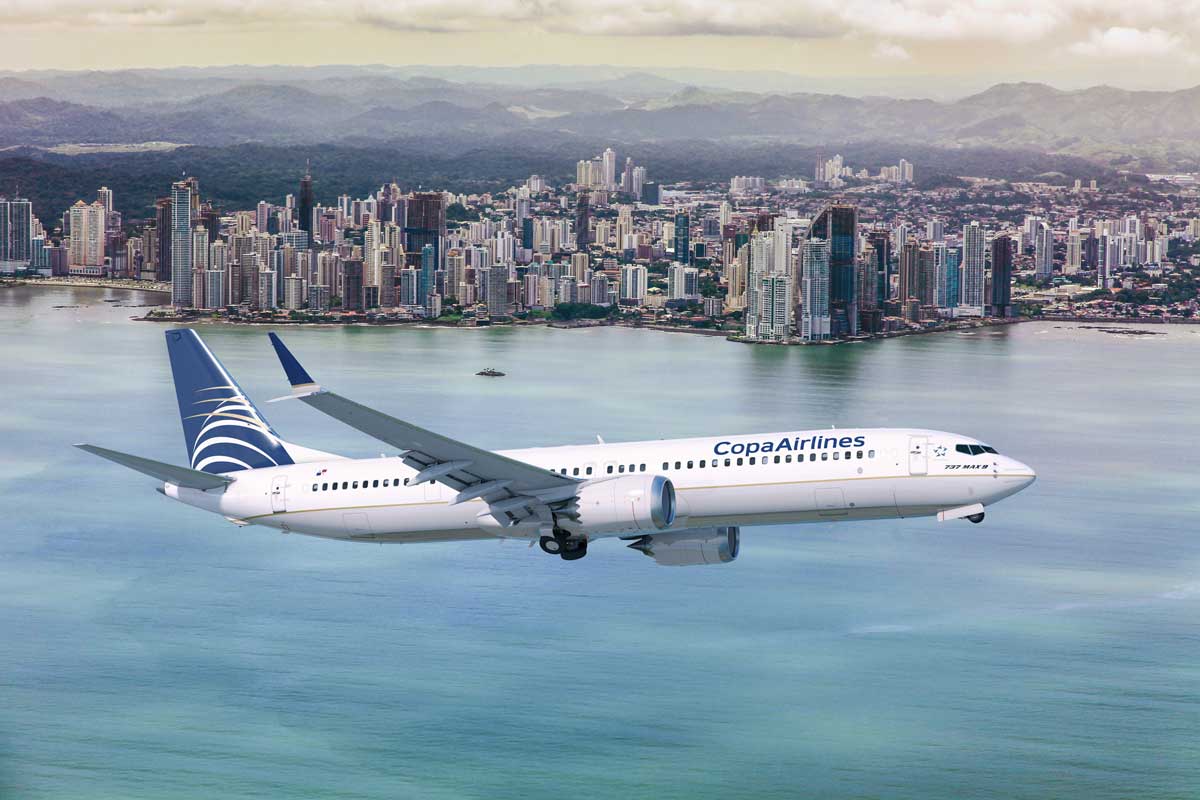 Copa Airlines announced today that after eight months of not operating regularly the airline will resume operations from San Francisco, San Francisco International Airport and the Hub of the Americas® in Panama. This flight will allow us to connect to the destinations that Copa is currently operating in the Americas.
As of November 21, the airline will initially operate up to three weekly flights connecting from San Francisco to Panama City and David, Republic of Panama; Oranjestad, Aruba; Santiago, Chile; Sao Paulo and Rio de Janeiro, Brazil; Barranquilla, Bogota, Bucaramanga, Cali, Cartagena, Medellin and Pereira, Colombia; Santo Domingo and Punta Cana, Dominican Republic; Guayaquil and Quito, Ecuador; Havana, Cuba; Montego Bay, Jamaica; Lima, Peru; Salvador, San Salvador; San Pedro Sula and Tegucigalpa, Honduras; San Jose, Costa Rica and Santa Cruz, Bolivia.
"The opportunity of connecting San Francisco again through our Hub of the Americas® gives us a lot of optimism. These flights will allow Copa Airlines to serve thousands of passengers who wish to return to their homes, reunite with their families, visit their favorite vacation destinations, attend to health issues, important meetings, family or professional matters," said Pedro Heilbron, CEO of Copa Airlines. "We are committed to the economic and tourism development of the countries we operate, and we will continue to focus on gradually reestablishing the vital connectivity we offered before the pandemic."
"We are very excited for the return of Copa Airlines' nonstop flights between San Francisco and Panama City," said San Francisco International Airport Director Ivar C. Satero. "Since their launch in 2015, and their expansion the following year, Copa has offered a highly-valued service between our two regions. We applaud Copa Airlines' commitment to their customers and our airport, by being a leader in restoring air travel around the world."
Flight CM382 will initially operate up to three weekly flights from San Francisco, departing at 7:50 p.m. and arriving in Panama at 6:18 a.m. +1 (local time). The return flight, CM383 will depart Panama at 10:11 a.m. arriving in San Francisco at 2:58 p.m. (local time). Copa Airlines will operate this flight on a Boeing 737-800 NG with the capacity to transport 154 passengers, 16 in business class and 138 in the main cabin.