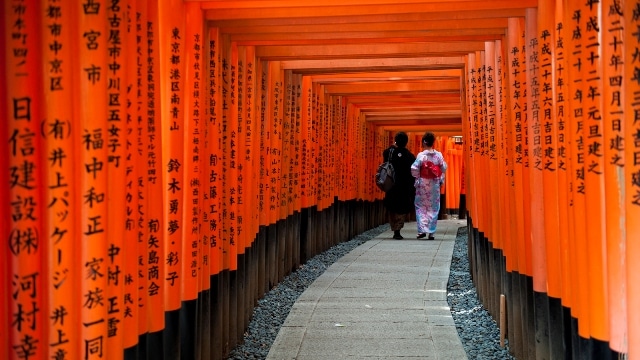 The Luxury Collection today announced the opening of HOTEL THE MITSUI KYOTO, A Luxury Collection Hotel & Spa in Kyoto, Japan. Once the private residence of the aristocratic Mitsui family, the property's 300-year-old main entrance, the Kajiimiya Gate, still stands today to welcome modern global explorers. HOTEL THE MITSUI KYOTO resides in the heart of Kyoto, the only luxury hotel in the city center with its own natural hot spring drawn from the thermal waters deep below ground. The hotel opens up to one of the world's most enriching and desirable destination discoveries, including the 17th-century UNESCO World Heritage-listed Nijo Castle located directly opposite the hotel and other shrines, palaces and gardens.
"We are delighted to celebrate the expansion of The Luxury Collection here in Japan with the opening of HOTEL THE MITSUI KYOTO as the brand's second iconic property in Kyoto, in partnership with Mitsui Fudosan Group," said Rajeev Menon, President, Asia Pacific (excluding China), Marriott International. "The Luxury Collection Hotels & Resorts are an ensemble of unique hotels across the world that celebrate authenticity and indigenousness in every destination. HOTEL THE MITSUI KYOTO is a wonderful addition to this very special collection, and we are confident that guests will enjoy its impeccable service as much as its beauty and surroundings."
Thoughtfully designed by an international team of renowned architects and designers including Akira Kuryu, André Fu, Shunsaku Miyagi and Yohei Akao, HOTEL THE MITSUI KYOTO blends tradition with modernity. Throughout the hotel, guests will be inspired by the minimalist yet contemporary design, which creates a sense of comfort with natural luxury. The gardens express the beauty and serenity as expected of a classical Japanese garden.
The hotel's 161 guest rooms and suites feature exquisite natural materials shaped by traditional artisanal skills. Each room reimagines elegance and relaxed luxury of traditional Japanese tea-rooms, and bathing areas in every room feature spacious bathtubs hewn from stone. Two Onsen Suites feature separate living rooms, private gardens and outdoor hot spring baths for a highly memorable experience of Japanese onsen traditions in complete luxury and privacy.
HOTEL THE MITSUI KYOTO features two restaurants, a bar and lounge and a private dining space, all of which showcase Japanese and international epicurean experiences while offering breath-taking views of the hotel gardens. In the signature gastronomy teppan restaurant TOKI, diners will be delighted by beautifully created culinary specialties prepared on an open-plan steel teppan framed by a Kabazakura birch counter.
The hotel's Italian restaurant FORNI features an okudosan, a traditional Japanese cooking range reimagined as a wood-burning oven for pizzas and roasts. THE GARDEN BAR offers the perfect space to enjoy afternoon tea, drinks and cocktails and SHIKI-NO-MA provides an exclusive dining venue in an elegant setting, ideal for private events.
The hotel's unique THERMAL SPRING SPA is a relaxing sanctuary of over 1,000 square meters of space which includes a thermal onsen spring, two private onsen facilities, four spa treatment rooms and a fully-equipped gym. Guests can choose from an extensive menu of shiatsu massages, facials and Traditional Chinese Medicine treatment options to relax, unwind and be rejuvenated after a day of sightseeing and exploring the many attractions around Kyoto.
Dusit International has signed a hotel management agreement with Yasuda Real Estate Co., Ltd., a community-focused property developer based in Tokyo, to operate the luxury Dusit Thani Kyoto – its first Dusit-branded hotel in Japan.