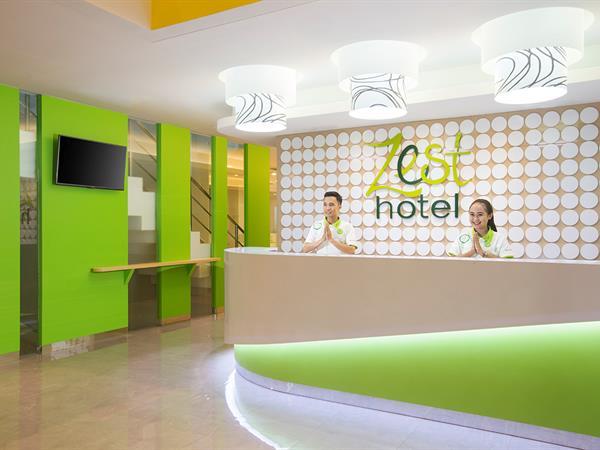 Zest Hotels International continues to expand its budget brand portfolio with the opening of Zest Parang Raja, Solo on October 20th, 2020. Strategically located in the heart of Solo, the hotel is allowing easy access to business districts, as well as tourist attractions making it ideal for budget conscious business and leisure travelers to Solo.
"With the operations of the 8th Zest Hotels in Indonesia and a Zest OK in Auckland, Zest Hotel International grows its portfolio, and as part of Swiss-Belhotel International renowned hospitality, Zest Hotels International is implemented the Groups commitment to provide a clean, comfort and convenient accommodation for discerning business and leisure budget travellers", commented Mr. Gavin M. Faull, Swiss-Belhotel International Chairman and President.
The hotel features range of facilities and services including 80 stylish Zest rooms including a room for disabled, Citruz™ Kitchen and Bar and, two meeting rooms for up to 144 guests. All Zest rooms are compact but smartly designed with bright colored interiors and furnishings. The 16sqm rooms are focused on the essentials including quality beds, powerful showers and high speed Wifi internet access.
"In addition to a simple yet modern accommodation, all Zest Hotels provide a high speed WiFi Internet access for business and leisure travelers. Staying connected at all times is a necessity to the market we are catering. For our guests' safety, facilities and services are carefully set up according to the New Normal standards of Health, Safety and Hygiene procedures. This is to ensure that our guests will enjoy staying and dining at our outlet conveniently," added Zest Hotels International CEO Mr. Emmanuel Guillard.
Zest Hotels offers all the facilities business and leisure travelers require: ideal location, friendly service, a smart and well-arranged room, a comfortable bed, clean bathroom, free Internet in guest rooms & public areas, IDD telephone and simple work area.