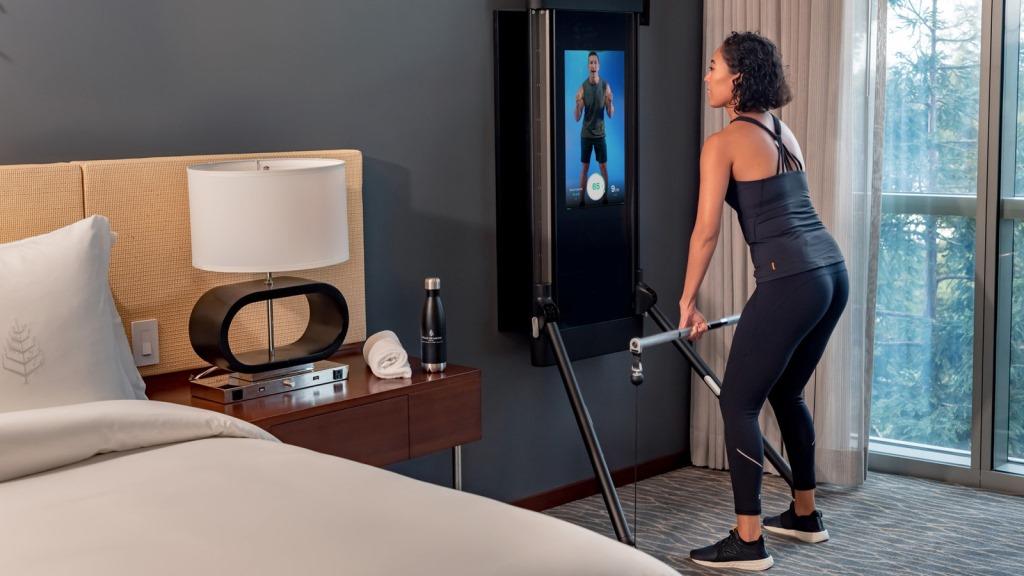 Experience personalised hospitality at Four Seasons Hotel Silicon Valley at East Palo Alto as it reopens today. At the forefront of technology and innovation, the Hotel introduces amenities, services and special offers for a new home base for work or leisure.
"Our team is extremely excited to reconnect with guests and begin new conversations with travellers," says General Manager Florian Riedel. "As we welcome guests back and reopen, we've added thoughtful services and amenities that show our commitment to the health and safety of our guests and provide modern solutions to the new normal."
Holistic Fitness on the Road
Customising the fitness experience to address the various ways in which travellers stay fit while on the road, Four Seasons has created a new Fitness Suite, enhanced its outdoor Fitness Cabana, and expanded its partnership with Tonal.
The Fitness Suite, completely renovated as a personalised gym with hardwood floors and state-of-the-art equipment, features a Tonal, Peloton, treadmill, yoga mat, and balance ball. Guests will have private access to this suite by reservation only to ensure a safe work-out environment.
Guests can also reserve a guest room featuring Tonal, the all-in-one fitness system and personal trainer that allows guests to take on demand strength training, yoga, cardio classes and join hundreds of guided workouts in the comfort of their room. Four Seasons Hotel Silicon Valley was the first hotel to offer the system in its guest rooms and will introduce the world's first Tonal Studios in winter 2020.
Located on the same floor as the Fitness Suite, the outdoor Fitness Cabana and pool deck on the third floor includes water-powered cardio equipment, Peloton, TRX resistance and free weights.