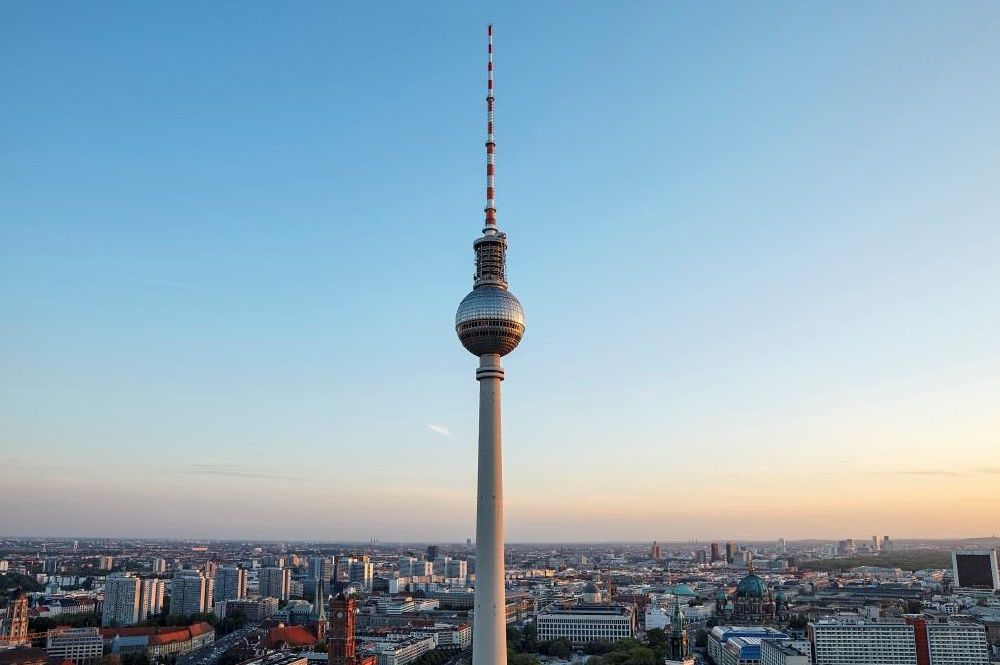 Further progress at BER: today, Flughafen Berlin Brandenburg GmbH and ZECH Bau SE announced that construction of Terminal 2 at BER was complete. Terminal 2 is a departure and arrival terminal and has an annual capacity of 6 million passengers. It is connected to waiting areas in the North Pier and, therefore, also to Terminal 1 via two bridges.
Terminal 2 complements the large Terminal 1's capacities with its own check-in, baggage drop-off and reclaim, state-of-the-art security screening and service facilities as well as shops, cafés and restaurants. BER has a total capacity for over 40 million passengers with its three terminals 1, 2 and 5.
Terminal 2 is a key project in the expansion programme and materialised in a record time of just two years. Planning began after the FBB Supervisory Board gave the green light for Terminal 2 on 7 July 2017. The decision to change the plan was made on 18 July 2018 and the building permit was obtained on 24 July 2018. The contract was awarded to the general contractor on 17 September 2018. Construction started in October 2018. The topping out ceremony took place on 30 July 2019. In summer 2020, the building was completed and all expert tests and the operating principle test were successfully completed. The notice for Terminal 2's start of use was submitted to the building supervisory board this week.
The costs for the overall project with construction of Terminal 2, planning and development as well as the construction of the Federal Police building, are within the planned total budget of 200 million euros.
Engelbert Lütke Daldrup, Chief Executive Officer of Flughafen Berlin Brandenburg GmbH: "The construction of this terminal has remained within budget and on schedule. The general contractor ZECH Bau SE respected its commitment and completed the terminal in less than two years from the start of construction on 5 October 2018. I would like to thank ZECH Bau SE and all the construction workers and authorities involved, as well as our own employees.
We do not need the terminal to open BER due to the collapse in passenger numbers. Therefore, FBB will probably not put T2 into operation before the 2021 summer flight schedule. Until then, we can save half a million euros each month. Terminal 2 will be ready for use within a very short time once passenger numbers start to rise again."
Kurt Zech, Chief Executive Officer of the Zech Group SE: "I would like to thank Flughafen Berlin Brandenburg GmbH, which has placed its trust in us as the building owner. And I would also like to thank all those involved in the project on the client's side as well as our own employees, who always worked together excellently to find solutions. Ultimately, this was the key to us being able to hand over the building on the agreed date and I can now settle the bet I made at the topping out ceremony regarding a punctual handover. Now all that's left is to wish BER successful operations and plenty of passengers."