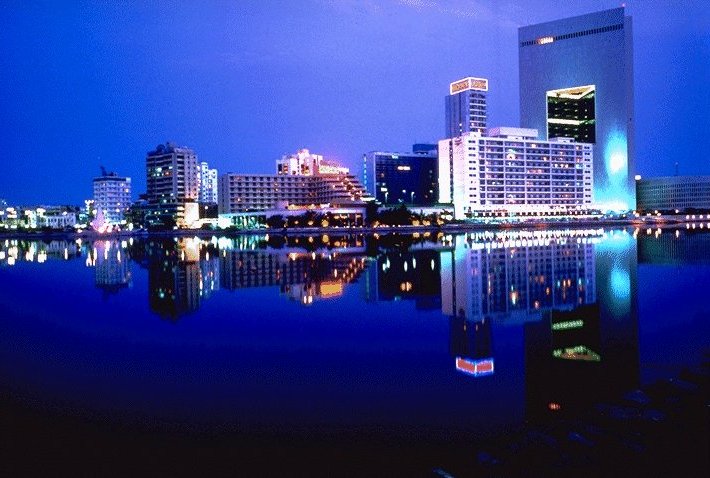 Park Inn by Radisson announced the opening of its first hotel in Jeddah. The newest addition brings the group's portfolio to over 45 hotels, resorts and serviced apartments in operation and under development, accelerating Radisson Hotel Group's expansion across the country.
A gateway to the holy city of Makkah, Jeddah attracts travelers from across the globe as a center for international business and a canvas for public art. Located within close proximity of King Abdulaziz International Airport, the Park Inn by Radisson Jeddah Madinah Road is about 25km from the heart of the city, making it an ideal location for both business and leisure travelers.
In addition to celebrating the opening of its latest addition to its growing portfolio in the Kingdom of Saudi Arabia, Radisson Hotel Group is also marking another milestone in the Group's commitment to Balanced Leadership, and its drive to improve diversity and inclusion within its business. Maram Kokandi, General Manager of the Park Inn by Radisson Jeddah Madinah Road made history, with her appointment as the world's first female Saudi General Manager in the global hospitality industry.
Tim Cordon, Area Senior Vice President, Middle East & Africa, Radisson Hotel Group, said, "We are delighted to open our first Park Inn by Radisson in the city of Jeddah. Radisson Hotel Group aims to continue expanding its position in the Saudi market with modernized and exceptional hotel experiences across leisure, dining, fitness, wellness and sustainability. Our aim is to become the go-to hotelier for local guests and business travelers whilst empowering the Saudi working population simultaneously. As a pioneer and strong advocate of balanced leadership, we were the first hotel group to appoint a Saudi female GM in the Kingdom and it has been an honor to support Maram in her momentous progression."
Park Inn by Radisson Jeddah Madinah Road is a fresh and energetic hotel offering vibrant environments with a touch of color, contemporary design and friendly personalized service. The hotel consists of 84 contemporary rooms and suites where guests can revive and rejuvenate in a relaxing environment.
Guests can fuel their culinary cravings at one of the hotel's casual dining spaces. Those seeking to relax and recharge can enjoy the spa and fitness center, with separate areas for men and women, or head up to the runway lounge for a dip in the pool while overlooking the airport runway. Business guests have access to three modern and spacious meeting rooms which offers free high-speed Wi-Fi and audiovisual equipment. Park Inn by Radisson's Smart Meetings and Events has been developed with the guest in mind, offering a fresh and attentive service from start to finish, for all meeting and event types.
Maram Kokandi, General Manager Park Inn by Radisson Jeddah Madinah Road and first female Saudi GM in the Kingdom, said, "We look forward to welcoming local and international travelers visiting Jeddah and greeting them with our Arabian hospitality. I can't begin to describe how much being the first female Saudi GM means to me, both personally and professionally. It's my aim to make a difference by empowering the younger generation and supporting them with their dreams.Introducing a new brand to the Jeddah market, allows us to showcase the brand's unique affordability, convenience and difference."
Radisson Hotel Group's highest priority is the continued health, safety and security of its guests, team members, and business partners. In May 2020, the hotel group announced its Radisson Hotels Safety Protocol in collaboration with SGS, the world's leading inspection, verification, testing and certification company.