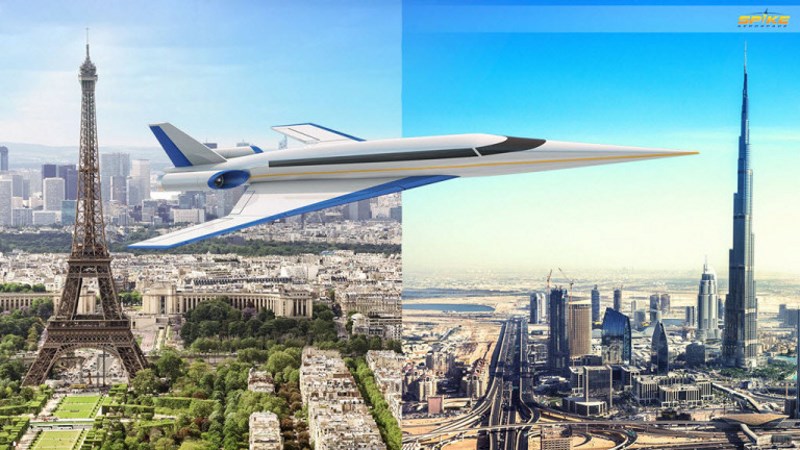 Brian Foley, long-time business jet industry executive turned aviation industry strategist, is the latest senior executive to join the Spike Aerospace as an executive advisor. He brings his expertise in marketing and business strategy to the company as the Spike S-512 supersonic jet program continues to expand.
"I know Spike is positioned in the "sweet spot" of the industry in that it can quietly fly supersonic over land and is targeted at both the corporate jet and airline market," notes Foley. "Over my career I have looked at a number of supersonic initiatives and am excited to be working with Spike Aerospace in bringing their vision to market."
"Brian adds great value with his intimate knowledge of the business jet market and customers, deep industry contacts, strategic thinking and working knowledge of the supersonic business jet frontier," added Vik Kachoria, President & CEO of Spike Aerospace. "He is joining an incredible team of executives which includes Tom Captain, former chairman of Deloitte Aerospace Group and John Thomas, former CEO of Virgin Australia Airlines — to name just two."
Brian was Marketing Director at business jet manufacturer Dassault Falcon Jet for 20 years before starting his consulting firm Brian Foley Associates. His career began at Boeing as a flight test engineer and marketing manager.
Foley holds a dual BS degree in aerospace and mechanical engineering from Syracuse University, an MBA from Seattle University and completed Wharton's Executive Education Program in Corporate Governance. He is also an instrument-rated private pilot.
Spike Aerospace believes that the Spike Supersonic Jet is the future of supersonic flight and will connect passengers to their international destinations in about half the time it currently takes. That will enable business travelers to be more effective and competitive – while personal travelers can enjoy more of the world. The Spike jet will fly at Mach 1.6 overland or oceanic routes without creating the loud sonic boom that is so disturbing on the ground. The company is committed to environmentally responsible aviation, Stage 5 compliance and low-sonic boom for overland flight.
Brian also heads the aviation consultancy Brian Foley Associates (BRiFO), formed in 2006 to help aerospace firms and investors with strategic research and guidance. He also founded AvStrategies which matches investors with great aviation companies.