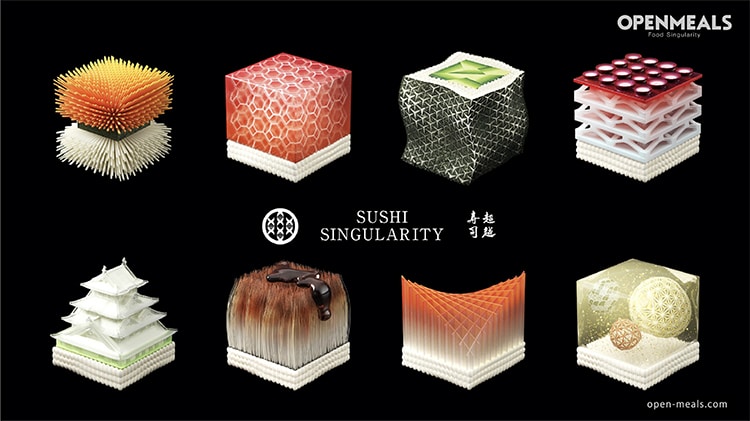 Digitalization is something that concerns all industries, it is heavily present and will continue to increase its importance for all actors that want to maintain their position within the industry.
New competitors, new technologies, and new consumer demands: the food and beverage industry experiences a dynamic change in its market structures. Digitization offers an opportunity to master this transformation and, at the same time, to develop solutions for future challenges.
"You cannot stop the waves, but you can learn to surf."
(Jon Kabat-Zinn)
Restaurateurs have no choice but to embrace the trends of digitization going forward. Consumers increasingly demand convenience and information and restaurants that try to combat these trends are likely to get left in the dust.
The restaurant, backed by a startup called Open Meals taking digitalization to the next level aiming to revolutionize sushi by digitizing its ingredients, designs, and flavors.
Sushi Singularity restaurant in Tokyo will offer exclusive 3-D printed sushi to its guests. The restaurant will use revolutionary techniques – a food fabrication machine, a food operation system, and a health identification system to serve the food to its customers.
Guests will be required to submit biological samples (via a health test kit) when making a reservation. Biometric and DNA data gathered from these custom kits will inform a personalized nutrient infusion. Sushi, customized to each guest's nutrient needs, will be produced by 3D printers and laser technology.
According to Open Meals, food must first be encoded with complex algorithms that account for texture, taste, heat, smell, etc. Then, these encoded dishes must be made available online, through a platform entitled Foodbase.