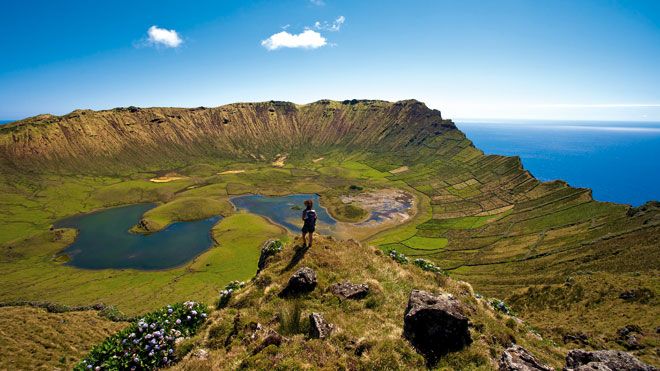 The Portuguese Atlantic Ocean island region The Azores have announced that the islands are officially COVID-19 free having registered no active cases of the virus.
The islands had recorded 146 confirmed cases and 16 deaths as a result of the virus.
The Azores recently received the distinction of "Coronavirus Safest Destination" from the European Best Destination Organisation based on health security measures and a low number of cases and security in the local health service.
The autonomous region has also introduced a range of health and safety measures, including mandatory use of face masks, physical distancing, and a 'respiratory etiquette'.
All passengers that disembark at Azores airports, on the islands of São Miguel, Santa Maria, Terceira, Faial and Pico island, should fill in a declaration that must be completed and signed, where they can choose one of the following options upon arrival: submit a document issued by a national or international laboratory that shows negative Covid-19 test taken in the last 72 hours or be screened for the virus at the airport – involving an isolation period of between 12 and 48 hours – or return home. A visitor is staying in the Azores for seven or more days must get a second test, with costs covered by the Azores.
Executive director of the Azores Tourism Board, Luís Capdeville Botelho, said: "The Azores Islands can today proudly declare the islands Covid-19 free, with no active cases reported. This pandemic has put life into perspective for us all, no matter where we live, which language we speak and what we believe in. It has taught us that nothing can be taken for granted and that it took us to pause as a human race in order to come through the dark times.
From now on we are sure that people will cherish the safety of the Azores Islands, a destination which has always prided itself on its commitment to welcoming visitors with open arms, with their wellbeing at the forefront of our minds."