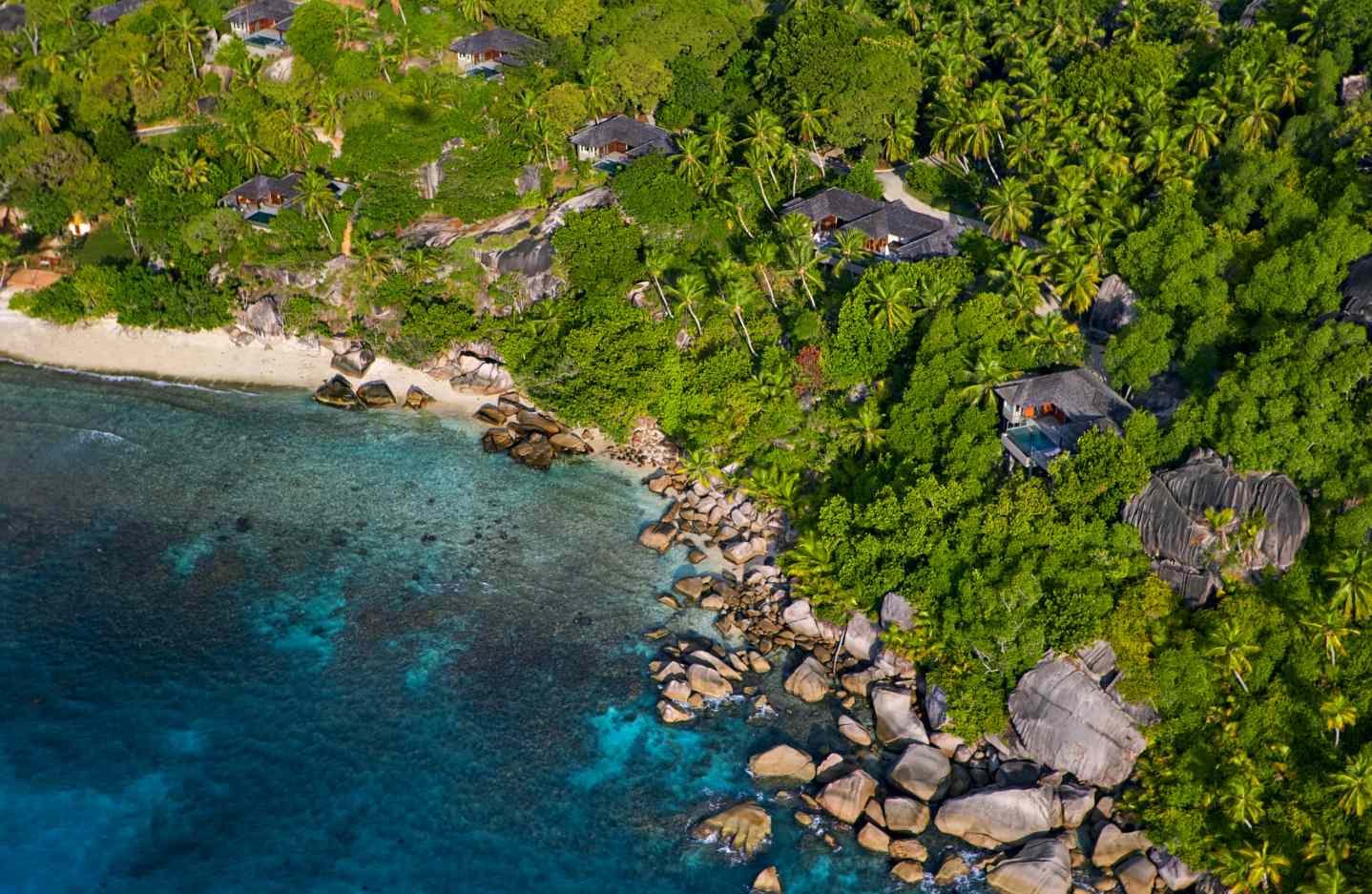 For anyone who has been storing up an amazing celebration or get-together, Felicité Island, Seychelles is a private island to reconnect with each other far removed from the connected world. It is unspoiled yet enhanced with every creature comfort. A destination to be indulged and pampered yet isolated. And now this truly unique experience – as in the entire island – is offered for exclusive use for just 20 guests. Who to choose?
Set amid undulating and dramatic granite boulders with pockets of jewel-like beaches and untouched nature, Felicité Island is home to the incomparable Six Senses Zil Pasyon. It is a personal playground of uncompromising privacy from which to escape the chaos of today's world.
Comprising just 28 one-bedroom and two two-bedroom spacious pool villas and two striking residences, the island offers exceptional seclusion nestled among the tropical landscape with uninterrupted ocean vistas from private decks and swimming pools.
For a personalized escape, Six Senses Zil Pasyon is offering the exclusive island experience for EUR 330,000 for private groups of up to 20 guests for a one-week stay. The rate is subject to government tax and a service charge.
Included in the total island experience are:
• One week stay at Six Senses Zil Pasyon for up to 20 guests (additional nights and guests may be added with supplements if more friends make the list!)
• Choice of villas and residences, which are assigned prior to arrival or on arrival subject to the guest's preference
• Breakfast, lunch and dinner daily, with menus created especially for the group
• Exclusive space, with no other guests on the island
• Full access to the island and resort facilities
The following activities are there for the taking (included once weekly):
• Blue water fishing
• Sunset close of the day cruise
• A guided Koko Island Sanctuary snorkeling
• Sustainable marine educational evenings
• An Eat With Six Senses chef's table
• A sunset tasting of Billecarte Salmon Champagne and Provence Rosé with the team
Six Senses Zil Pasyon is located 30 miles (55 kilometers) northeast of Mahé International Airport and is accessible only by a scenic 20-minute private helicopter journey or an exhilarating one-hour boat trip on a private motor yacht. For private jets, landing permits are subject to government approval and are the sole responsibility of the client to obtain them.