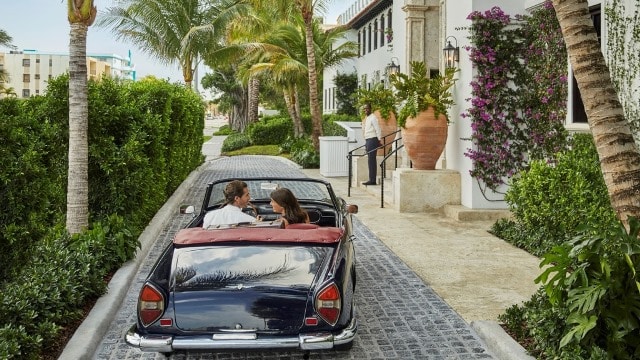 At the Spa, guests are encouraged to take time to relax while overlooking the crystal-clear ocean and lush gardens. Whether patrons choose to recover with a healing massage, experience deep-cleaning effects by way of facial remedies or simply unwind with numerous wellness services, The Spa at Four Seasons Hotel at The Surf Club serves as a tranquil escape.
Dr. Marc Burgener, acclaimed for his understanding of skin and his expertise in treatments, founded the Dr Marc Burgener Clinic, located in Lausanne, Switzerland. Specialising in aesthetic surgery and cosmetology, he worked to formulate a line of unparalleled skincare products, and quickly achieved great success.
In 1995 his daughter-in-law Pauline decided to continue the family's skincare legacy and elevate it. Using scientific, yet natural products she created a luxury skincare line designed to treat the complexion from within while preserving beauty. From anti-ageing, lifting, purifying and restructuring facials, to hydrating and antioxidant body scrubs and wraps, Dr. Pauline Burgener has since designed treatments to fit every individual's particular requirements.
"We work hard to ensure every guest has an enchanting experience that's unique to them. Similarly, Dr. Pauline Burgener works to formulate products and services based on everyone's personal needs," says Spa Director Laura Martinez. "This aim is completely aligned with our goal to create one-of-a-kind guest experiences while bringing balance to body and mind. We couldn't be more excited about these new retail products and treatments."
Dr Burgener products will be available in the Four Seasons Hotel at The Surf Club Spa as of Monday, November 25, 2019, with treatments available Sunday, December 1, 2019.