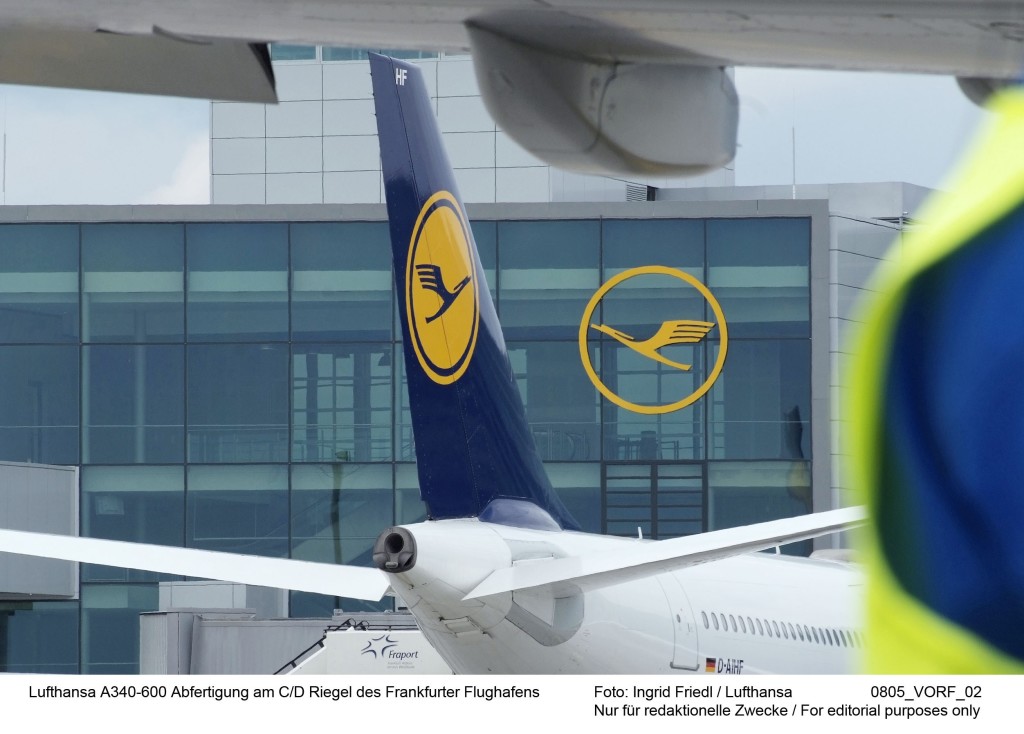 Lufthansa A340-600 Abfertigung am C/D Riegel des Frankfurter Flughafens Foto: Ingrid Friedl Lufthansa: 05.2008 0805_VORF_02
In the coming weeks, Lufthansa will temporarily decommission the entire Airbus A340-600 fleet. Three aircraft of this type have already been flown to Teruel, in northeastern Spain. The long-haul aircraft will be parked at the airport there.
Lufthansa plans to transfer the entire A340-600 fleet, equaling 17 aircraft, to Teruel where they will be decommissioned over the next 2-3 months. These aircraft will not be operating within of the regular scheduled services for at least the next one to one and a half years.
A decision on the future use of the aircraft or a possible reactivation of a maximum of ten aircraft will be taken at a later stage in time.
Teruel Airport is located between Zaragoza and Valencia in the northeast of Spain. With around 240 days of sunshine a year and little rainfall, the region is particularly suitable for parked aircraft.
Due to the continuing national and international travel restrictions, the Lufthansa Group's repatriation flight schedule will initially be extended until 17 May and then reduced further. Originally, the already greatly reduced flight schedule was valid until 3 May. As of today, the additional cancellations for the period between 4 May and 17 May will be implemented successively and passengers will be informed of the changes.
Lufthansa is thus offering an important minimum level of air traffic connections and making a contribution to the provision of basic services.