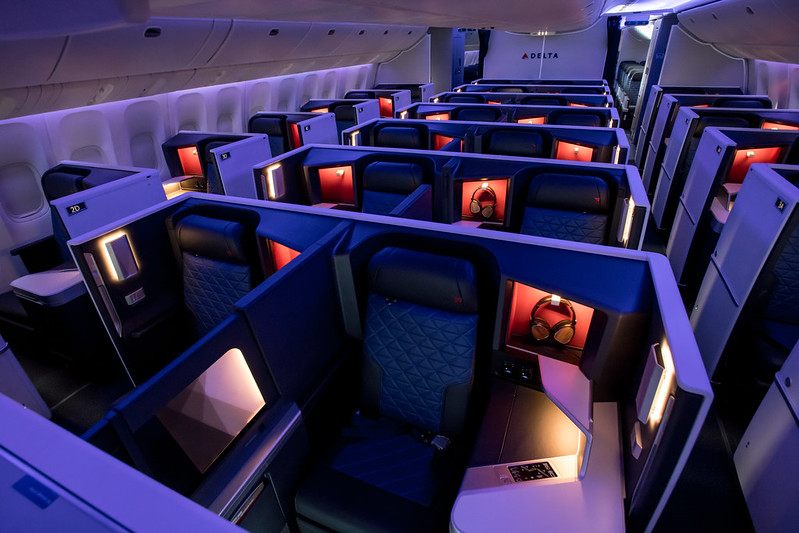 Delta's latest response to keeping our customers and crews safe and healthy on board includes temporarily streamlining frequency of food and beverage service, along with in-flight processes, across all long-haul international flights. Customers flying on these routes can expect to still receive meal choices, along with a full selection of beverage offerings.
These changes are part of a continued effort to lessen physical touch points on board amid the evolving COVID-19 (coronavirus) pandemic.
Customers with a U.S. domestic connection should read Delta's list of temporary food and beverage adjustments on board all U.S. domestic and short-haul international flights prior to traveling, as these changes differ from long-haul international flights.
Taking care of our customers and employees remains Delta's No. 1 priority, and we will continue evaluating and making adjustments, while staying in close coordination with the Centers for Disease Control (CDC) and local health organizations, to ensure your safety.
Onboard offerings and amenities
While the signature hospitality that Delta crews are known for worldwide remains unchanged, beginning April 3 onboard service across all long-haul international flights will streamline to include the following:
Delta One
Pre-departure beverage offering will be individual bottled water
Choice of entrée, along with appetizer, bread and dessert selection
Full selection of beverage offerings, including beer, wine and spirits
Delta Premium Select
Choice of entrée, along with salad, appetizer and dessert
Full selection of beverage offerings, including beer, wine and spirits
Main Cabin and Delta Comfort+
Delta's Bellini cocktail will be available upon request only during the meal and beverage service.
Choice of entrée, along with appetizer, bread and dessert
Full selection of beverage options, including beer, wine and spirits
Beginning April 8, onboard service will further streamline to include the following:
Delta One
Pre-departure beverage offering will be individual bottled water
Choice of entrée, along with soup, salad, bread and dessert
Full selection of beverages, along with beer, spirits and limited wine offerings
Delta Premium Select
Choice of entrée, along with salad, bread and dessert
Full selection of beverages, along with beer, spirits and limited wine offerings
Main Cabin and Delta Comfort+
Choice of entrée, along with appetizer and dessert
Full selection of beverages, along with beer, spirits and limited wine offerings