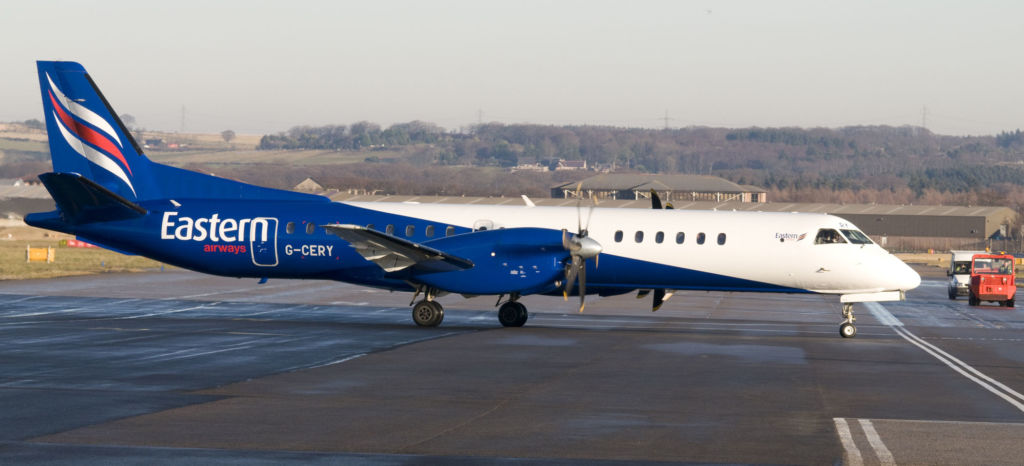 Eastern Airways is making improvements to its temporary schedule on the Humberside Airport-Aberdeen route following customer feedback, which will help key workers and vital energy sector personnel.
The Yorkshire and Humber based regional airline had reduced its three times a day schedule on the route to a daily weekday operation on 25 March due to the current Covid-19 pandemic and restrictions affecting travel in the UK.
From Monday 6 April 2020, the daily weekday flights will depart Humberside at 1.15pm allowing for a later northbound timing for those heading offshore early the next morning. Services will leave Aberdeen later at 3.35pm arriving back in Humberside late afternoon at 5pm.
Flights are bookable at www.easternairways.com with all fares now including a minimum of 15kg of free hold baggage.
Roger Hage, Eastern Airways' General Manager Commercial & Operations, said: "Following invaluable feedback from our many regular customers in the energy sector who rely on the speed and convenience of the service, while offering only a single flight each way per day, it is important the time of the flight meets most needs.
"The early afternoon northbound flight gets all in position for next day offshore services and avoids over 7 hours on a train or longer drive, while southbound later afternoon serves most arriving back into Aberdeen from Shetland or Northern and Central North Sea to get home by late afternoon. We want to maximise assistance to those key-workers in this vital sector."
Up until the travel restrictions came into force, the Humberside Airport-based operator was expanding its UK and Ireland network, having launched six new routes in the last month including former Flybe routes from Manchester to Southampton, Southampton to Belfast City, Southampton to Newcastle. Separately new services from Teesside International commenced to Belfast City, Dublin and Southampton.
Southampton-Dublin is also one of seven other new routes the airline has held off announcing, but once there is a clear view when services will return to normal, it will confirm all routes and start dates.
The carrier offers a network of routes from airports including Aberdeen, Alicante, Anglesey, Belfast City, Birmingham, Cardiff, Dublin, Humberside, Isle of Man, Leeds Bradford, London City, Manchester, Newcastle, Southampton, Teesside International and Wick John O'Groats.