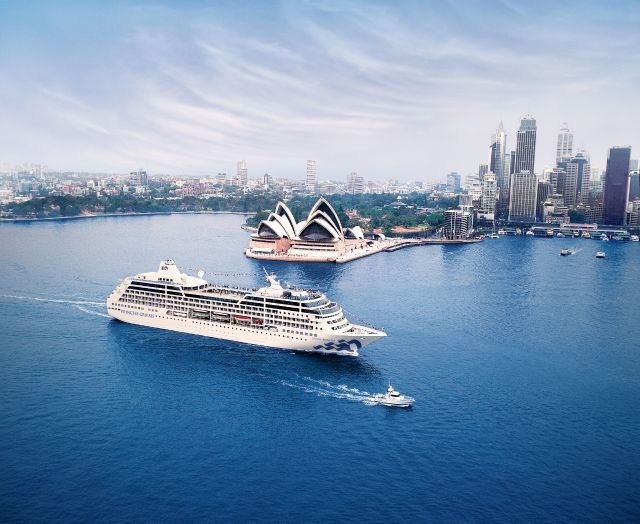 The 2020 coronavirus outbreak that originated in Wuhan, China, is the latest threat to the cruise industry. Cruise lines have started to either cancel or change their itineraries. Ports are refusing to accept cruise ships that have been to Chinese ports or carrying Chinese passengers. All cruise lines are skipping ports in China, while some are also avoiding Singapore and Japan.
Diamond Princess, operated by Princess Cruises (a subsidiary of Carnival Corporation), has been quarantined off the coast of Yokohama, Japan, since 03 February with 2,666 guests and 1,045 crew on-board. Costa Smeralda was being held in quarantine at Civitavecchia, Rome, after a passenger from Macau showed symptoms of coronavirus.
Princess Cruises announced the cancellation of the next voyage of Diamond Princess, following the developments.
Seabourn Cruise Line has canceled the next voyage on Seabourn Ovation, which was scheduled to depart Singapore on February 29 2020, for a 14-day round trip cruise.
"Most airlines and hotels are allowing guests to change travel plans involving China with no penalty, but should you incur expenses related to adjusting your travel plans we recommend you retain your receipts to support a claim with your travel insurance," the statement says.
Celebrity Cruises canceled the Celebrity Millennium's remaining 2020 Asia cruises, which were to depart February 15 and 29, March 14 and 28, April 10 and 21 and May 10.
Norwegian Cruise Line canceled all of the Norwegian Spirit's Asia itineraries from April 15 through December.
Cunard changed the itinerary for the Queen Mary 2 and Queen Elizabeth, skipping Singarope.
Silversea's Silver Spirit has changed recent departure from Hong Kong to Manila.
Royal Caribbean canceled two sailings on the Quantum of the Seas that were due to depart Singapore in February.
Princes Cruises canceled all Diamond Princess departures through March 12.
Regent Seven will replace the Seven Seas Voyager's scheduled stop in Hong Kong on Feb. 28 with another port, yet to be determined.
Costa Cruises' three ships, the Costa Atlantica, Costa Venezia and Costa Serena – have suspended operations through March.
Aqua Expeditions announce newly revised itineraries for all guests coming onboard after 27th March 2020. Aqua Expeditions will be extending all itineraries ending in Phnom Penh