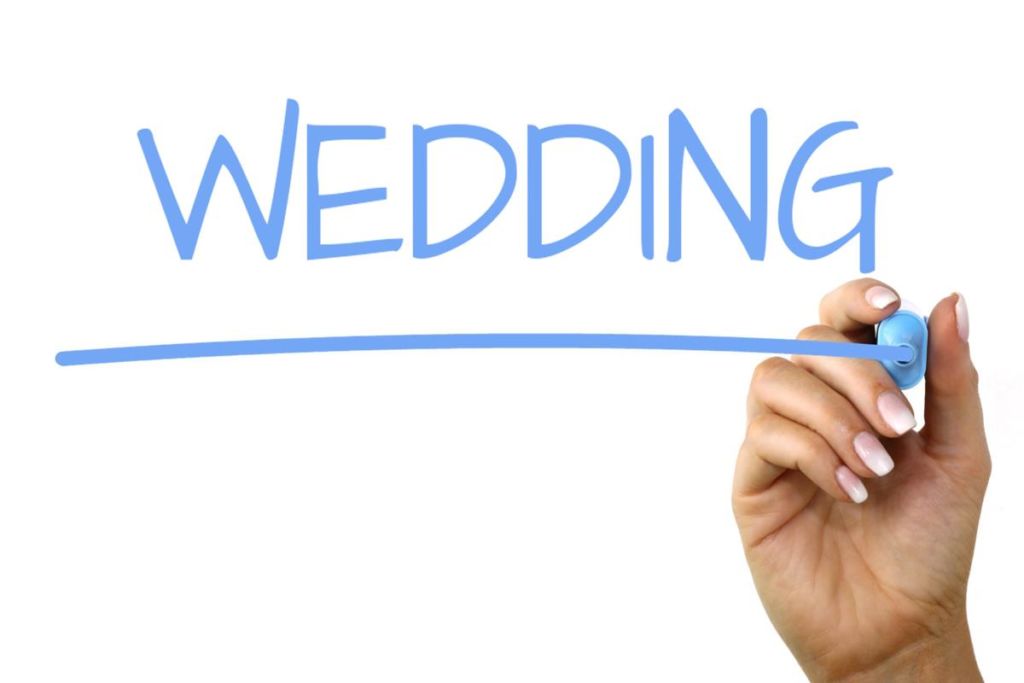 Frontier Airlines is now accepting nominations for a one-of-a-kind Wedding in the Sky giveaway that includes an unforgettable V.I.P. honeymoon experience in Las Vegas. The airline, with more than 35 nonstop routes to the Entertainment Capital of the World, will throw a ceremony for the couple at 30,000 feet before landing at McCarran International Airport (LAS) to celebrate their new union.
To enter, participants must submit a one-minute video telling Frontier why they deserve in-flight nuptials. Entries will be judged on love story, originality and video creativity. Video submissions close Feb. 23, 2020. The top three couples will be announced and nationwide voting will begin March 3, 2020. Voting ends on March 13, 2020 with the winning couple announced on March 23, 2020.
The winning couple will celebrate their wedding on board a Frontier Airlines flight surrounded by loved ones and receive a one-of-a-kind, exclusive honeymoon package in Las Vegas! The Wedding in the Sky grand prize package includes:
Two round-trip tickets for the winning couple on Frontier Airlines to Las Vegas
Twenty round-trip tickets for friends and family on Frontier Airlines to Las Vegas
Inflight celebration, including celebratory toast
Hotel suite for the winning couple and accommodations for up to 20 friends and family
Spa treatments and world-class show tickets for the winning couple
High Roller Observation Wheel experience for the group
"At Frontier, we believe the sky is for everyone and we are so excited to help offer this one-of-a-kind, sky high experience to one lucky couple," said Tyri Squyres, vice president of marketing for Frontier Airlines. "We work hard every day to deliver opportunities in travel that would otherwise be unattainable, and we believe this is certainly an opportunity of a lifetime to not only wed in the sky, but to have an incredible honeymoon experience in Vegas."
"Whether you're planning a bachelor/bachelorette party, engagement, wedding, honeymoon or anniversary, Las Vegas is an ideal place to celebrate love with the help of the amazing experiences that only happen here," said H. Fletch Brunelle, vice president of marketing for the Las Vegas Convention and Visitors Authority. "We're excited to partner with Frontier Airlines and welcome the winning honeymoon to the only destination that can match the thrill of a wedding ceremony at 30,000 feet. From world-class restaurants and entertainment to the best shopping and spas, the options in Las Vegas are truly unparalleled."
Frontier operates over 95 A320 family aircraft and has the largest A320neo fleet in the U.S., delivering the highest level of noise reduction and fuel-efficiency, compared to previous models. The use of these aircraft, Frontier's seating configuration, weight-saving tactics and baggage process have all contributed to the airline's average of 39% fuel savings compared to other U.S. airlines (fuel savings is based on Frontier Airlines 2018 fuel consumption per seat-mile compared to the weighted average of major U.S. airlines), which makes Frontier the most fuel-efficient U.S. airline. More information about Frontier's green commitments are available at FlyGreener.com.
With over 150 new Airbus planes on order, Frontier will continue to grow to deliver on the mission of providing affordable travel across America. Frontier's young fleet also ensures that the company keeps fares low and that customers will enjoy a pleasant and reliable experience flying with the airline.