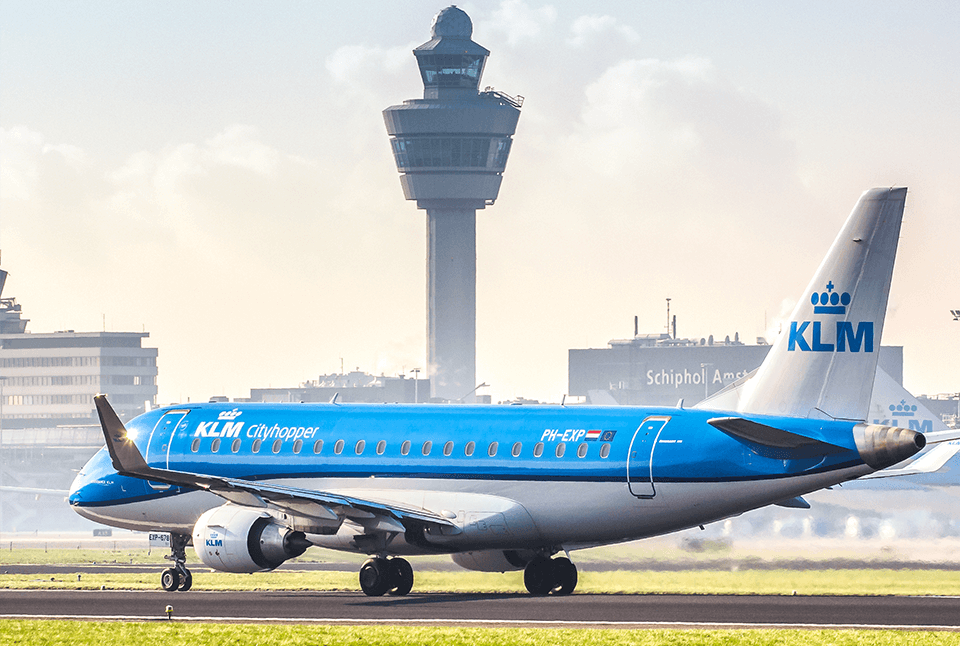 Lavazza and KLM Royal Dutch Airlines have signed an agreement that will make the coffee company the first Italian partner in KLM's Corporate BioFuel Programme. The programme contributes actively to making the airline industry more sustainable by stimulating the availability of sustainable aviation fuel (SAF) on a large scale. SAF has the potential to reduce carbon emissions by up to 85% compared to fossil fuels.
The cooperation between KLM and Lavazza fits perfectly with KLM's Fly Responsibly initiative as KLM takes the lead in achieving a more sustainable future for civil aviation. The airline is doing this by making its products and processes even more sustainable, now and in the future. But real progress will only be possible if the entire industry works together. As part of Fly Responsibly, KLM is inviting passengers to take part in its CO2ZERO compensation programme, and asking companies to make their business trips more sustainable by participating in the Corporate BioFuel Programme.
Lavazza is the first Italian company to support KLM's Corporate BioFuel Programme. The multinational has decided to marry a concrete collaboration with the major organizations that aim to make a system towards sustainability objectives, by signing the United Nations 2030 Agenda and its 17 Sustainable Development Goals (SDGs) and joining the United Nations Global Compact.
"For Lavazza, the goal is to implement sustainability along the entire value chain and this agreement fits perfectly into the responsible development path that we have been pursuing for some time. Participating in the KLM BioFuel Programme shows that today it is not enough to act alone, but an organic effort is needed between all the players on the market, in a transversal way with respect to the sectors: it is up to the leading companies to take the first step," said Mario Cerutti, Chief Institutional Relations & Sustainability Officer at Lavazza.