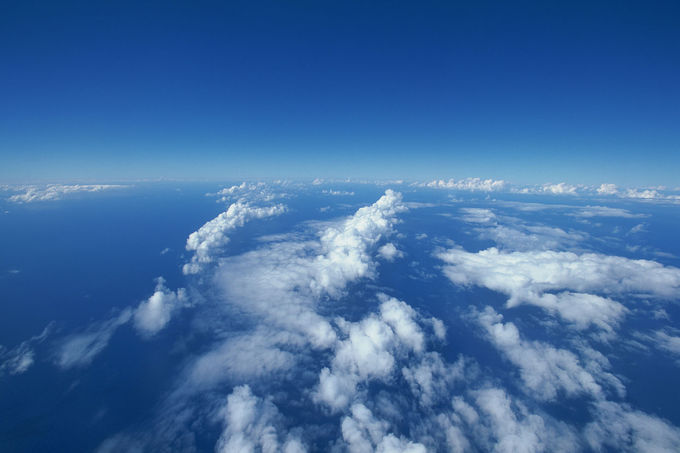 Airlines from all around the world are canceling flights to China as authorities there seek to contain the spread of the Wuhan coronavirus.
British Airways, KLM, SAS, Air France, Delta, United Airlines, American Airlines, Air Mauritius, Air Asia, Cathay Pacific, Air India, EL AL, Lufthansa, Jetstar Airways, SWISS, Austrian Airlines, Air Seoul, Asiana Airlines, Jeju Air, Lion Air, Air Macau, Finnair, Qatar Airways, Oman Air, Cathay Pacific, and Cathay Dragon have canceled all or selected flights they are operating to China.
Air Mauritius has taken the decision to suspend all its flights to Shanghai with effect 31 January 2020. The airline also suspends all direct flights to Hong Kong with effect 04 February 2020 until further notice.
AirAsia is cancelling all its flights between the Philippines and mainland China, Hong Kong SAR and Macao SAR until further notice from the Philippine government.
Oman Air temporarily suspends service between airports in Oman and airports in mainland China from 03rd Feb until further notice.
Delta is temporarily reducing the number of weekly flights it operates between the U.S. and China. The last China-bound flight departing the U.S. will leave on Saturday, Feb. 1 with the last return flight back to the U.S. departing China on Feb. 2. Delta expects flights between the U.S. and China to remain suspended through April 30.
Lufthansa Group has decided to suspend its Lufthansa, SWISS and Austrian Airlines flights to/from Beijing and Shanghai suspended until February 28. Nanjing, Shenyang and Qingdao will not be served until March 28.
British Airways has suspended all direct flights between Britain and China with immediate effect until Friday 31 January.
United Airlines temporarily reduced its schedule between the United States and Beijing, Hong Kong, Shanghai in China. In total, 24 round trips are affected.
American Airlines became the second US carrier to suspend some of its flights to China due to a drop off in demand. American Airlines said it is canceling flights from Los Angeles to Shanghai and Beijing from February 9 through March 27.
Air Canada temporarily suspended all direct flights to Beijing and Shanghai effective January 30, 2020, until February 29, 2020. El Al suspended flights to Beijing until March 25, 2020.
The suspension of all AirAsia flights from Kota Kinabalu, Bangkok, and Phuket to Wuhan, China is now extended until 29th February 2020.
Finnair canceled three weekly flights to Beijing Daxing International Airport and our two weekly flights to Nanjing until March 29, 2020. Cancellations are in force as of February 5 for Daxing and as of February 8 for Nanjing.
KLM suspends direct flights to Chengdu and Hangzhou as of January 30, suspend direct flights to Xiamen as of January 31. KLM has decided that it will also suspend service to Beijing and Shanghai after this weekend until 9 February.
Air France has suspended all flights to and from Wuhan until 29 February 2020. Starting January 30, Air France will operate special flights to and from Shanghai and Beijing using volunteer crew members in order to permit customers and employees to return safely.
SAS has decided to suspend all flights to and from Shanghai and Beijing, as from tomorrow Friday 31st January, until February 9th. Hong Kong will be serviced as scheduled.
The Cathay Pacific Group is implementing temporary service modifications on all Cathay Pacific and Cathay Dragon flights to and from destinations in mainland China effective 30 January 2020 until further notice.
Qatar Airways has taken the decision to suspend flights to mainland China from 3 February until further notice due to significant operational challenges.
United will suspend flights to Beijing, Chengdu, and Shanghai from February 5 to March 28. Until February 5, United will continue to fly to these cities.
Qantas will suspend its two direct services to mainland China (Sydney-Beijing and Sydney-Shanghai) from 9 February until 29 March 2020.
Virgin Atlantic suspended Heathrow-Shanghai operations as of the 1st of February.
Malaysia Airlines, Air Arabia, Brussels Airways, Qantas, China Eastern, Emirates, Air China, Shanghai Airlines, Shenzhen Airlines, Hainan Airlines, Juneyao Air, Thai Lion Air, NokScoot, Mongolian Airlines, China Southern Airlines, China Eastern Airlines, Xiamen Air, Azur Air, Aeroflot, Sichuan Airlines, Capital Airlines are currently operating international flights.