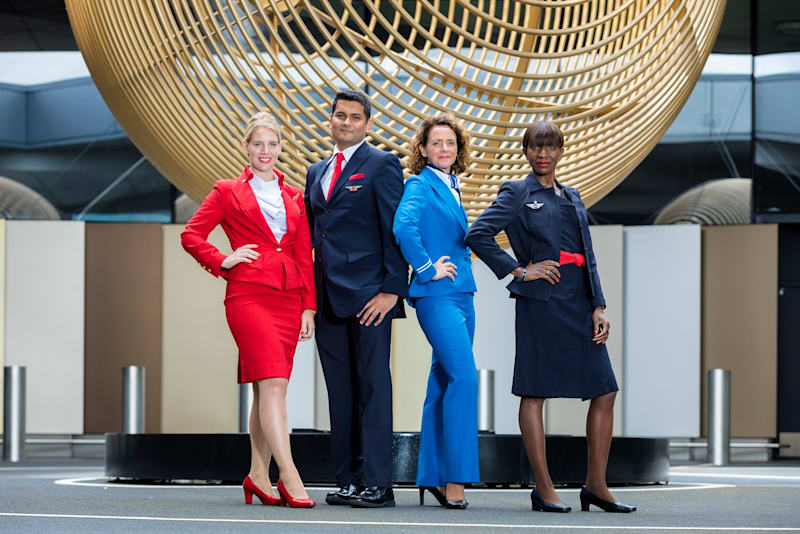 Delta is set to hire and train more than 1,300 pilots and 2,500 flight attendants in the next year — the largest single-year hiring event in more than two decades as the airline in 2020 expects to fly more customers on more flights than ever in its history. Pilots hired in the next year will fill positions across a broad range of mainline fleet types at Delta crew bases in New York, Atlanta, Minneapolis, Detroit, Seattle and others.​
"We have an incredibly talented team of aviators in place today," said Jim Graham, Delta's S.V.P. of Flight Operations. "And we're prepping for the future by hiring the next generation of pilots who will continue to serve our customers for decades to come. Our pilots are the reason why we're able to connect hundreds of millions of customers around the world each year, and we're excited to welcome the best and brightest to our team."
The latest hiring plan is part of a broader effort to onboard more than 8,000 aviators in the next decade to backfill current pilots who are reaching the mandatory retirement age as well as to fund Delta's anticipated growth.
Delta has also updated its initial hiring plan and now expects to hire at least 2,500 flight attendants in 2020 — the largest number of flight attendants hired in a single year in the airline's 95-year history.
Sourcing the next generation of aviators
To help generate a pipeline of talented pilots, Delta in 2018 launched the Propel Pilot Career Path Program, an industry-leading initiative that complements the traditional existing path to becoming a pilot through civilian and military pathways. Propel focuses on three main areas: college, company and community. The college avenue offers students at select institutions the opportunity to join a defined, accelerated and customized path from college to Delta. The program allows Delta to recruit talented pilots at an earlier stage in their career, provide a Qualified Job Offer to selected students and be an integral part of their professional development.
In 2019, Delta expanded the college career path adding three schools: Jacksonville University, Kent State University and Arizona State University. A complete list of partner schools is below. Delta will grow the program further in 2020, adding universities and collegiate flight training programs to the list and offering more students the opportunity to have a defined career path to Delta.
Current Delta employees also have the opportunity to draw upon previous flight training, providing an opportunity to transition to a pilot career. ​​