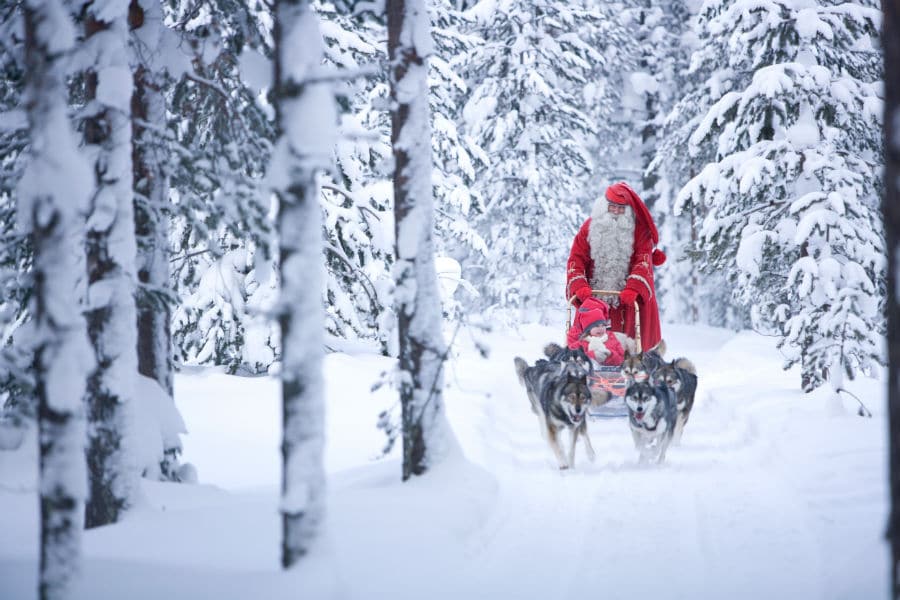 Turkish Airlines launched direct flights to Rovaniemi Lapland, now the winter wonders of Finland are within reach for new international travellers. Santa's official home airport is now connected to the worldwide Turkish Airlines route network, covering 122 countries and over 300 destinations.
This winter, the Turkish Airlines flight to Rovaniemi, Lapland will operate three times a week. On Tuesdays, Thursdays and Sundays, flights will arrive at Rovaniemi at 13:30 and leave again for Istanbul at 16:55. A Boeing 737-800 aircraft will take passengers from the Bosporus to the Arctic Circle in approximately four and a half hours.
"Air traffic in Lapland has grown rapidly in recent years, and this route opening will again bring new opportunities for tourism in Lapland. The Turkish Airlines route is the first direct long-distance route to operate at the newly expanded Rovaniemi Airport. At the moment, most passengers arrive at Rovaniemi via Helsinki Airport, but we are happy to welcome other direct international routes to Lapland," says Finavia's Senior Vice President Jani Jolkkonen.
Rovaniemi Airport has recently undergone an extensive expansion project which nearly doubled its floor area and services for passengers, ensuring that smooth travelling can continue with growing passenger numbers in the coming years. The expansion is part of Finavia's €55 million investment programme for airports in Lapland.
"At Finavia, we strongly believe in the future growth of Lapland airports. New connections benefit Lapland's tourism industry and increase Finland's accessibility and competitiveness," says Jolkkonen.
Flights to Lapland. Rovaniemi as a global destination
Turkish Airlines is one of the largest airlines in the world, and its home base in Istanbul offers excellent connections around the world – to 122 countries and over 300 destinations. The new route to Rovaniemi connects Lapland to this vast network.
"People from all over the world – including Turkey – are interested in Rovaniemi and Lapland. With our flight network, a vast number of people are now just a layover away from Lapland," Turkish Airlines comments on the route opening.
"There are 80 destinations that can be reached within three hours from Istanbul. This creates new possibilities for tourism in Lapland, both globally and especially in the Middle East, which has been a growing market for us in recent years," says CEO Sanna Kärkkäinen at Visit Rovaniemi.
"The Turkish Airlines route is also the first direct route to fly passengers to Rovaniemi in business class. This has been a sought-after service among tourists," says Kärkkäinen.
"The service selection for tourists at Rovaniemi has grown year by year, and we are genuinely a destination for people all over the world. I'm very proud of the expansion at Rovaniemi Airport. It brings joy to this winter season and years ahead. Finavia has made a significant investment, and all of us in the tourism sector have a shared goal of developing tourism in our region sustainably by keeping the tourist base diverse and working towards increasing tourism in the summer season," she concludes.
The Turkish Airlines flights to and from Rovaniemi can be booked by both travel agencies and individual travellers. This brings the comprehensive Turkish Airlines route network available for local people living in Lapland.
At Rovaniemi Airport, Turkish Airlines also has a ticket office where you can buy flight tickets and flight upgrades. The office is open from Monday to Friday, 10:30 to 18:30.